Noen Lilian Chiffon Blouse
Style Number: 83374-81078
FREE UK Delivery on all orders
Need help with your order?
Our stylists can help you on 01258 446464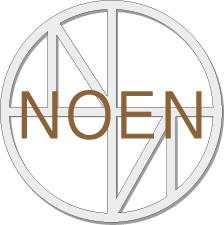 Noen Lilian Chiffon Blouse
Style Number 83374-81078
The perfect blouse to update your everyday wardrobe. Designed with an on-trend self print, this style features loose blouson short sleeves and delicate working buttons. We wear ours with jeans and sandals for a laid-back weekend look.
Machine wash
Cool and breathable
Loose and relaxed silhouette
Scooped neckline
---
Length - approx 64cm
Fabric Content - 100% Viscose
Garment Care - Gentle 30 wash

We use Royal Mail for our Deliveries.
FREE UK Mainland and Northern Ireland Delivery
EU Countries Air Mail - £5.99
USA & Rest Of World - £ 19.99