Festive Fashion - 6 Christmas Outfit Ideas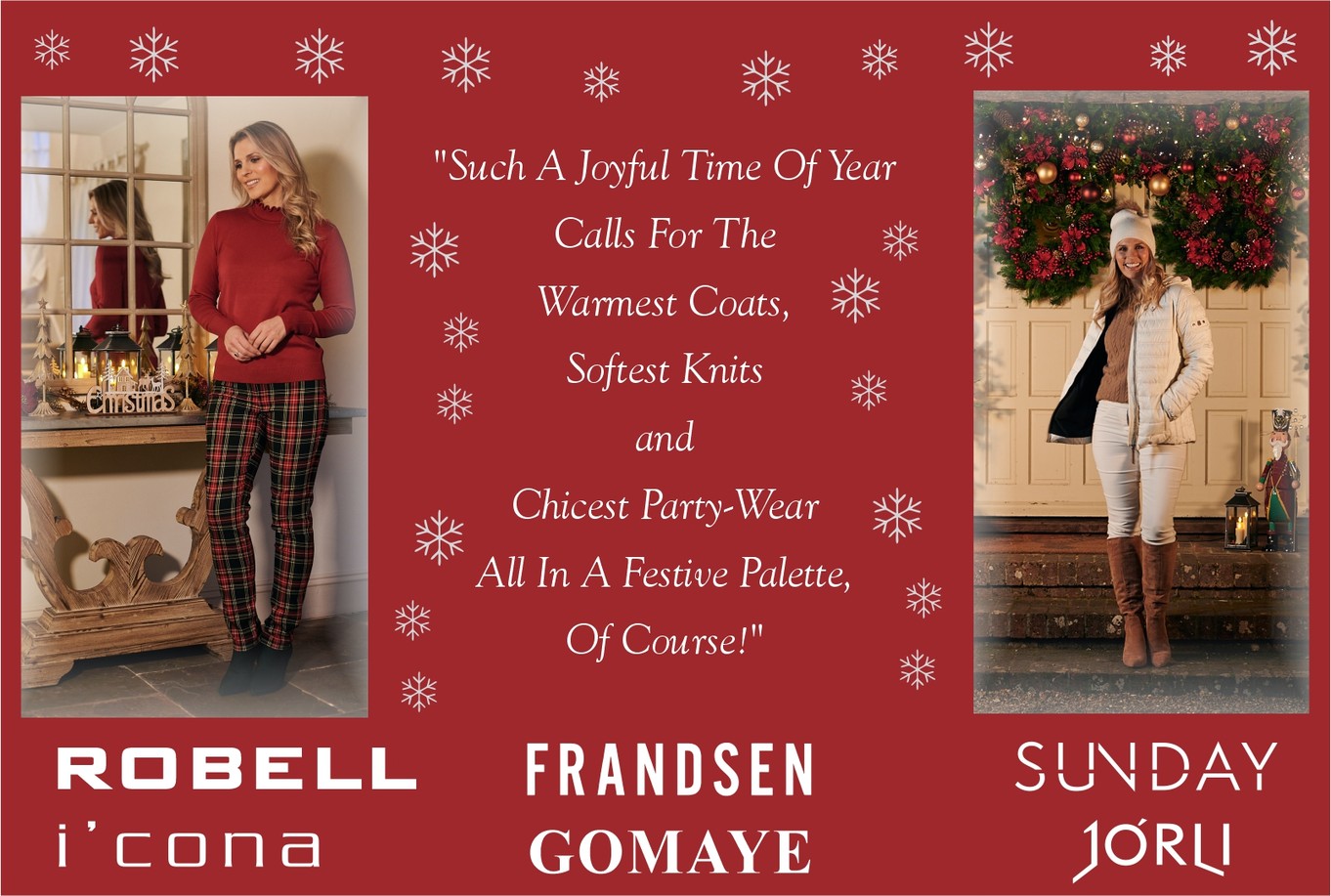 It's that time of the year already!
With Christmas only a matter of days away, we've compiled some outfits that will radiate festivity.
After we missed out on family gatherings last year, we're all hoping that this year is one to remember for the right reasons. So let's use it as a time to dress up, have fun and enjoy a cosy Christmas.
Whether you're going for lunch with the family - or having a quiet one in, this Christmas is a chance to try a different colour palette from your usual.
With our vast colour range, we've got a variety of Christmassy outfits in different shades of Reds, Greens and Whites. So you'll be looking your most festive.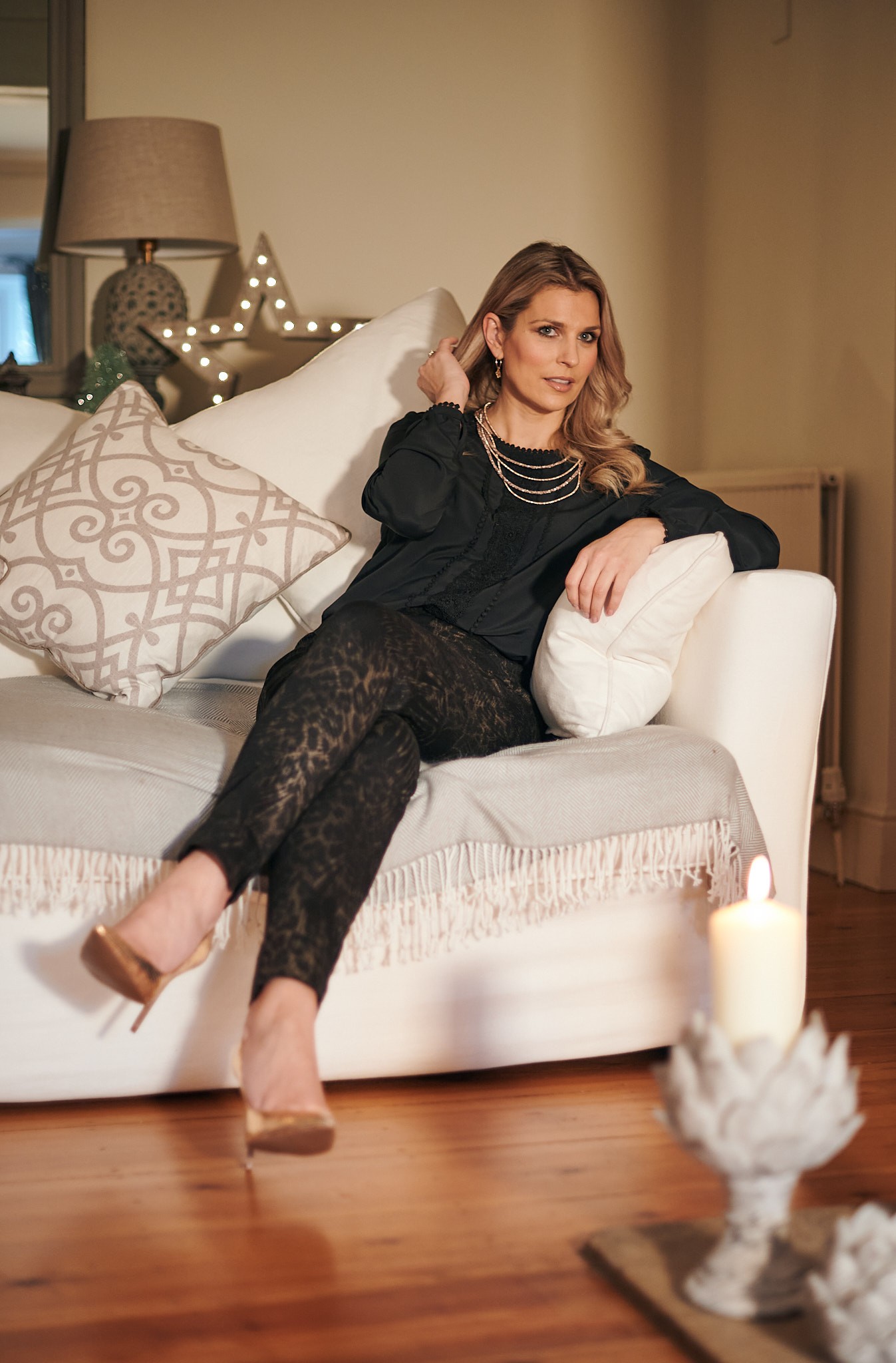 Robell Rose Stewart Tartan - Sunday Tara knitted tank top - Elsa oversized shirt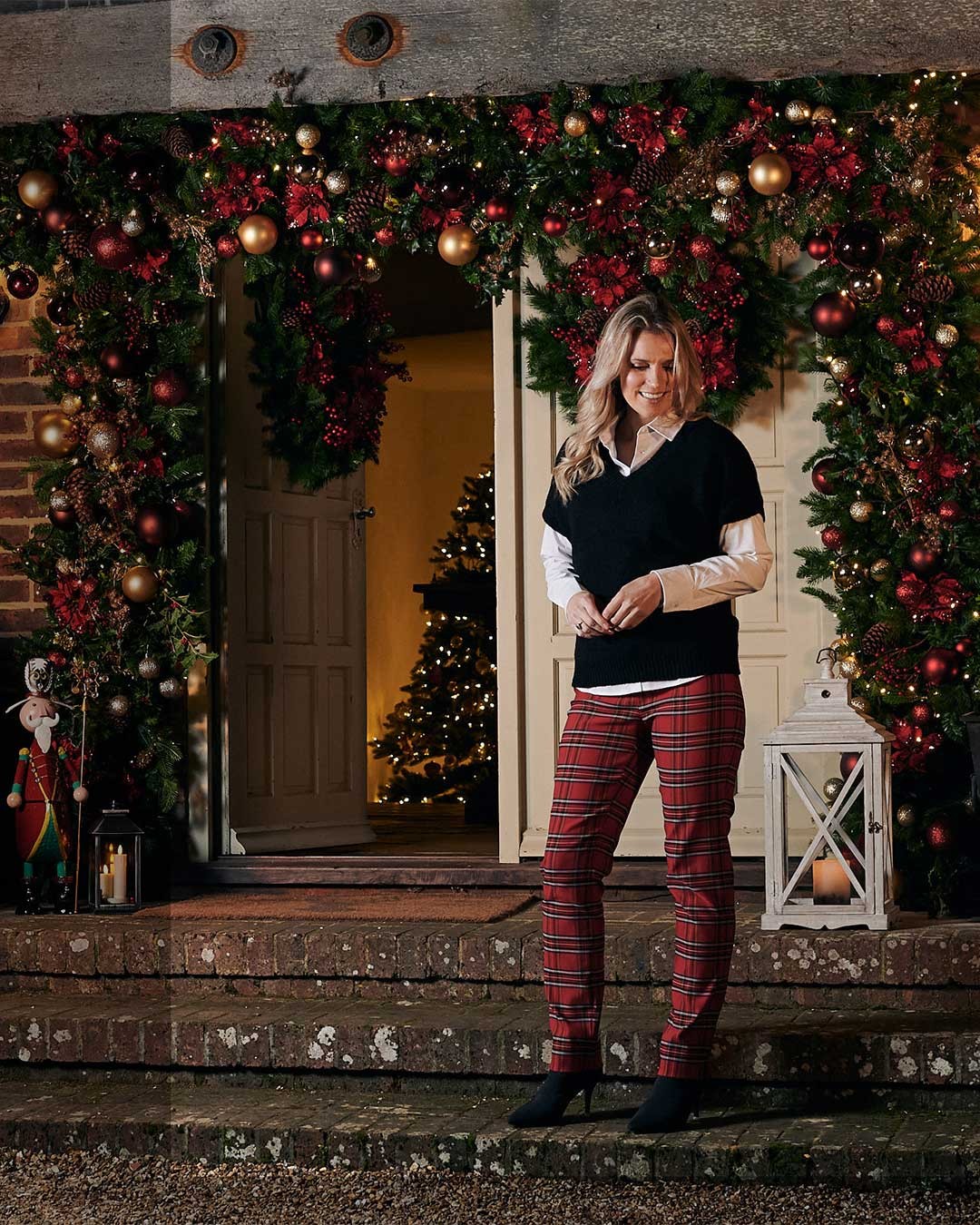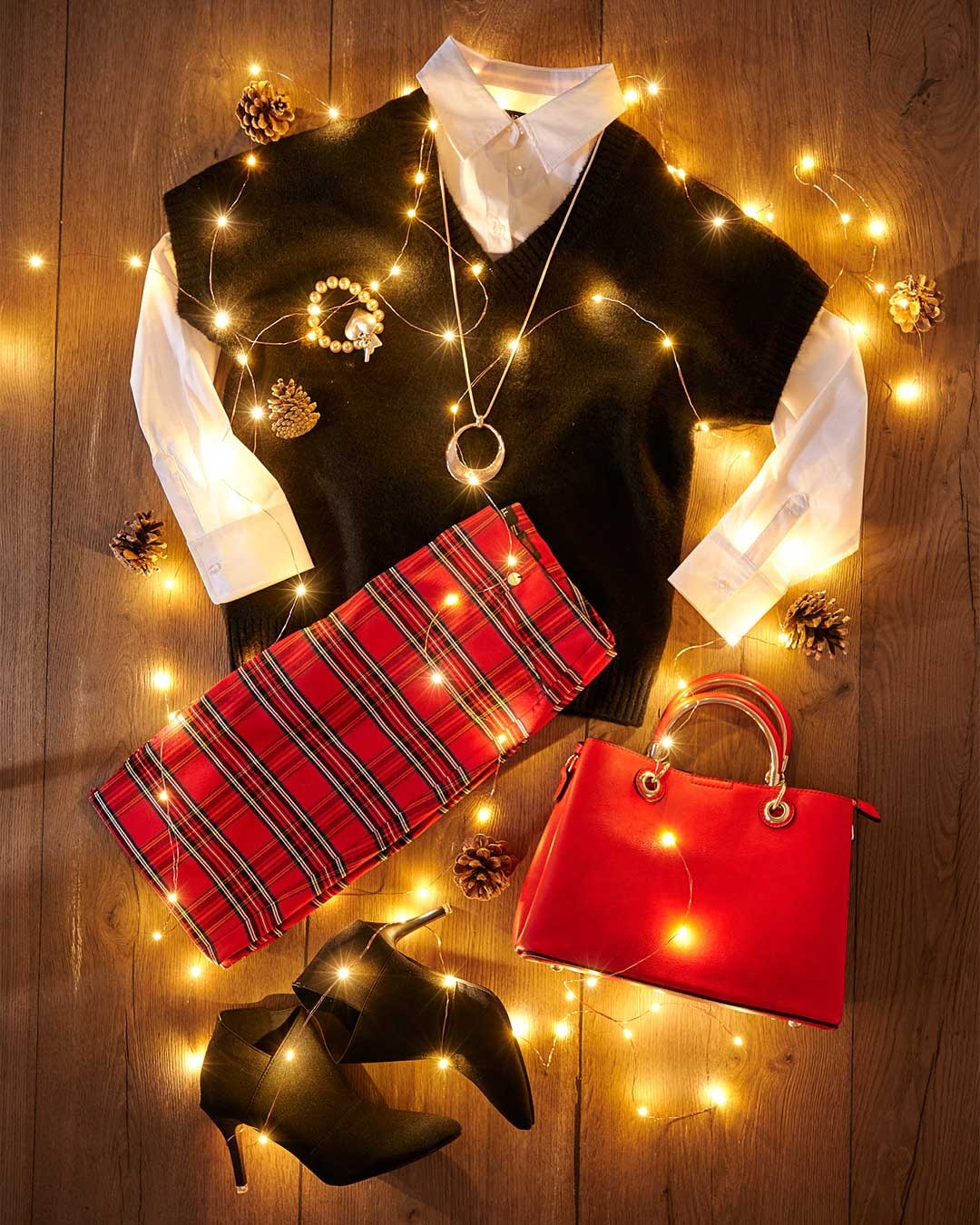 Lunch in style with the Tartan trouser, in a beautiful Christmas red. Paired with the oversized shirt and knitted tank top for a cosy yet smart casual look.
Robell Rose Brodie Check Trouser - Sunday Faux Pearl Jumper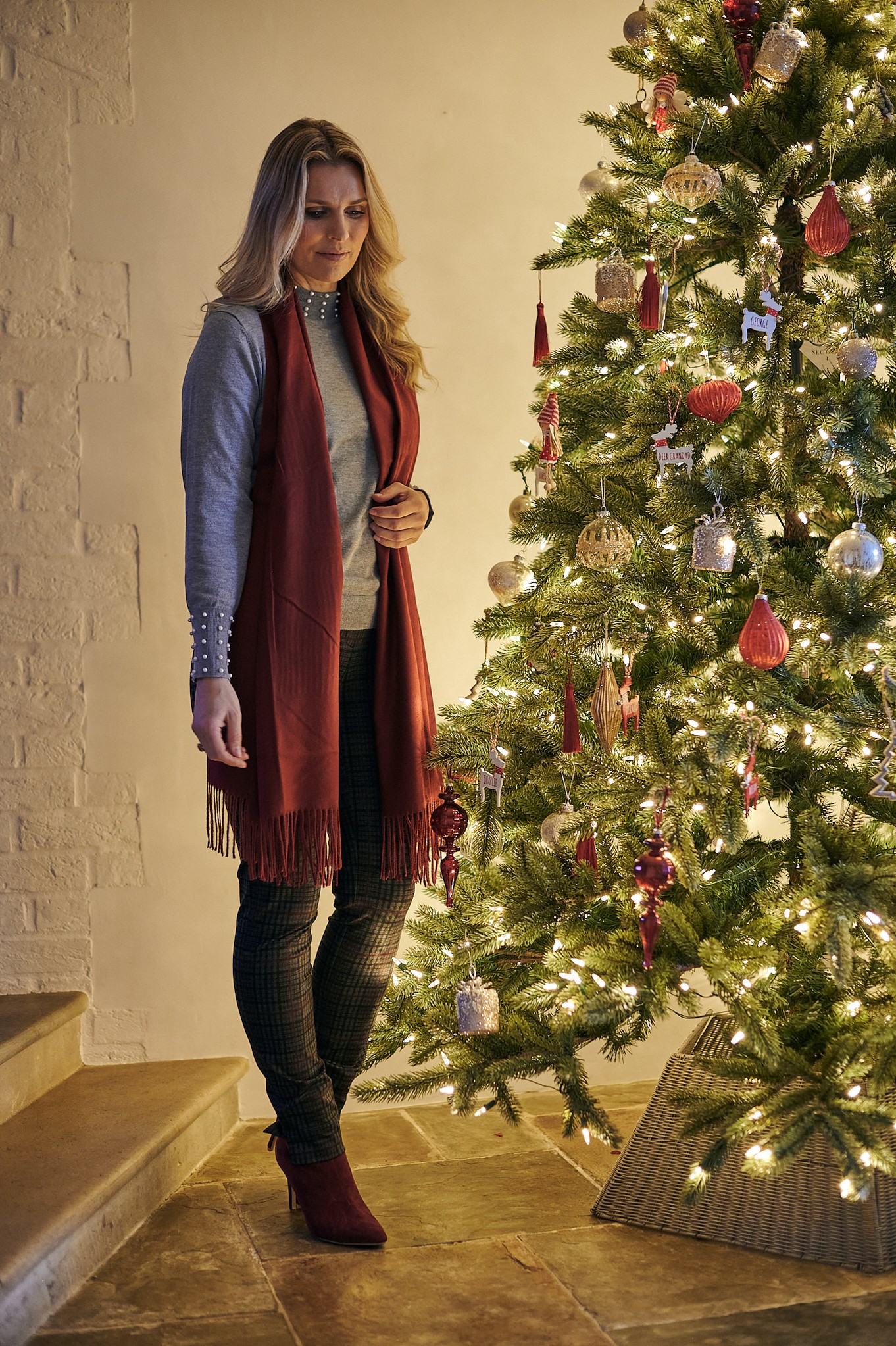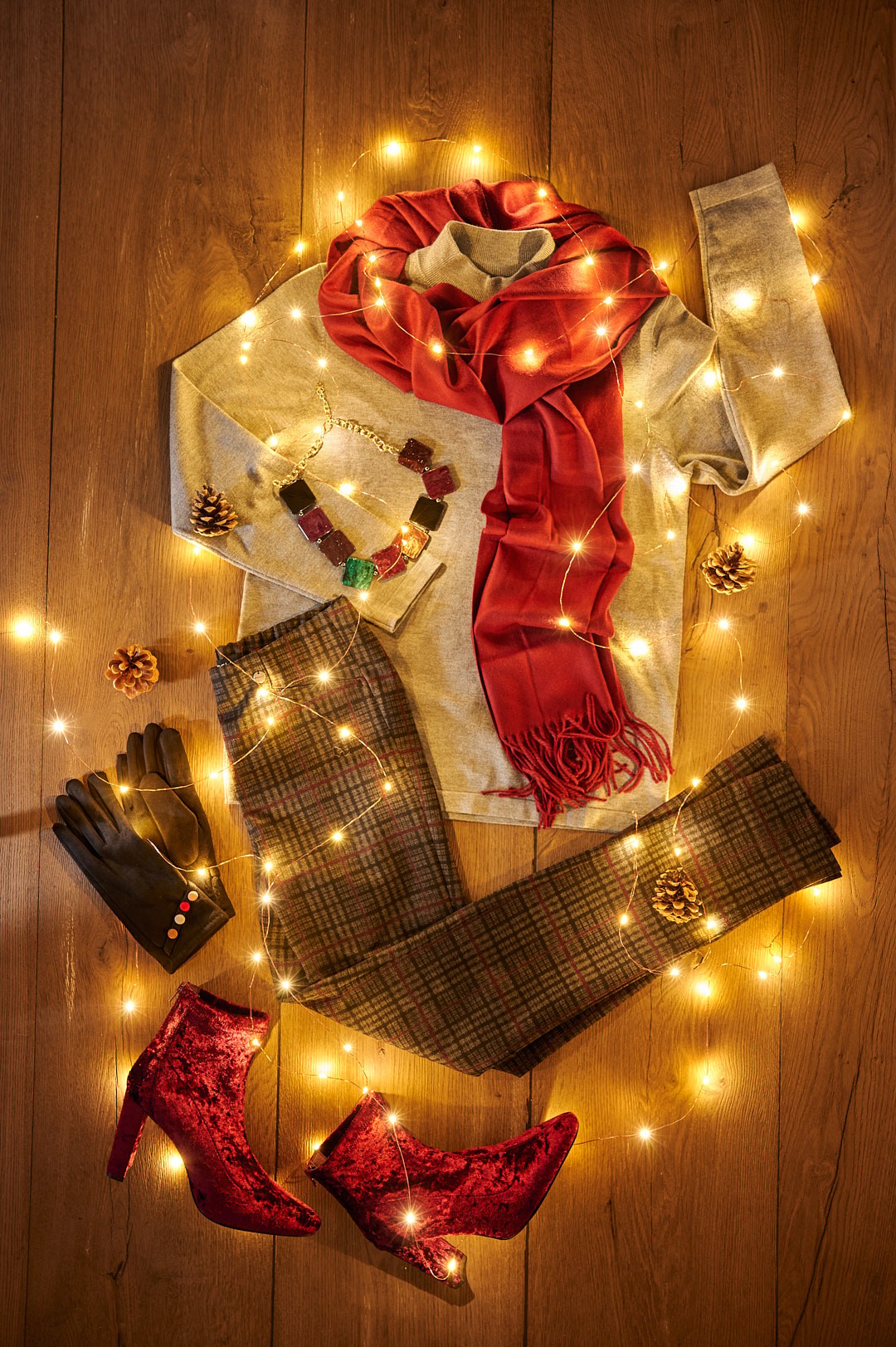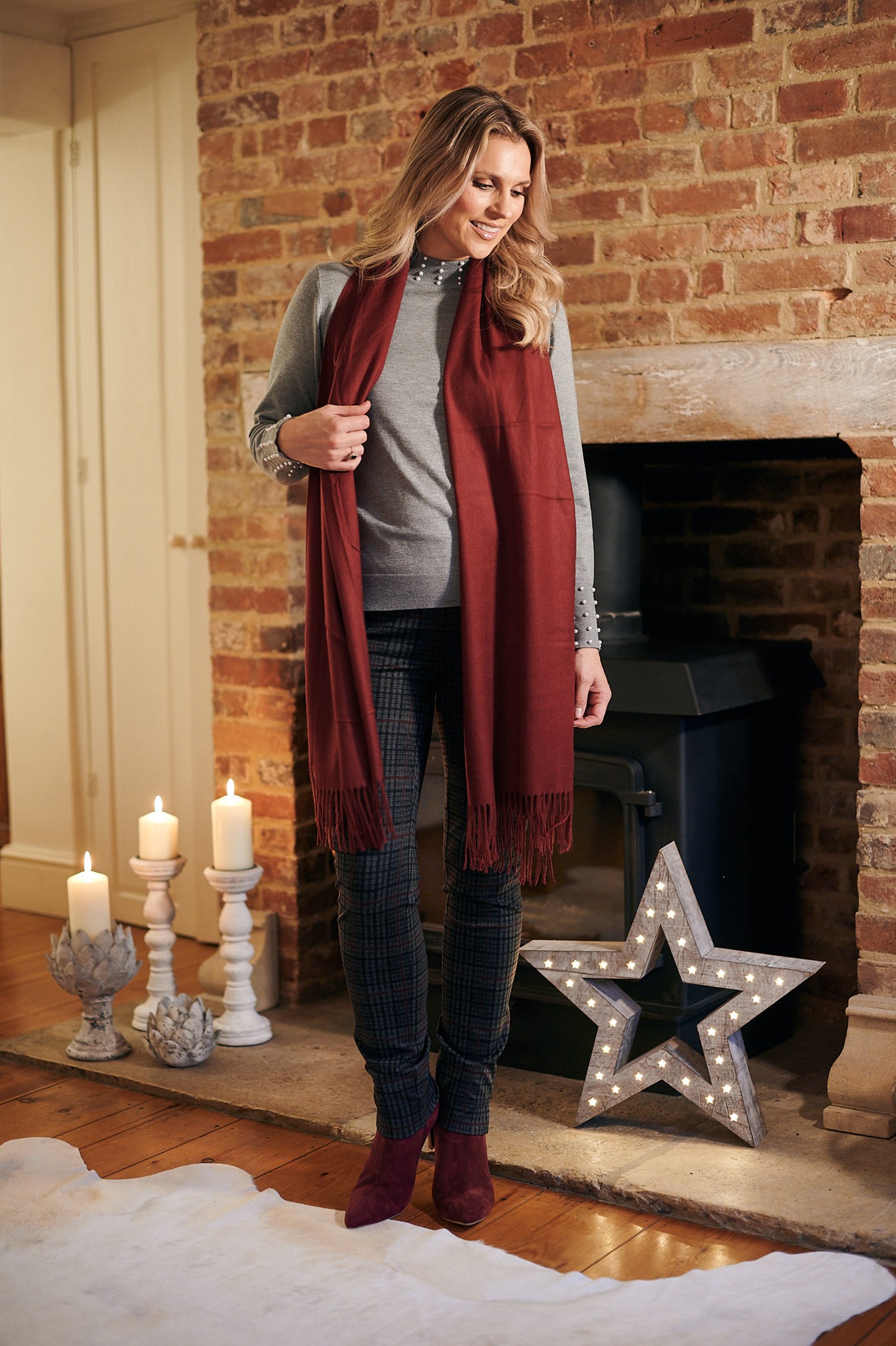 Wine red, and grey makes for a stunning Christmas look. The grey Sunday faux pearl jumper looks sophisticated, paired with the Rose Brodie Check for a chic look. This outfit would be ideal for all Christmas celebrations, whether a lunch out or a work party.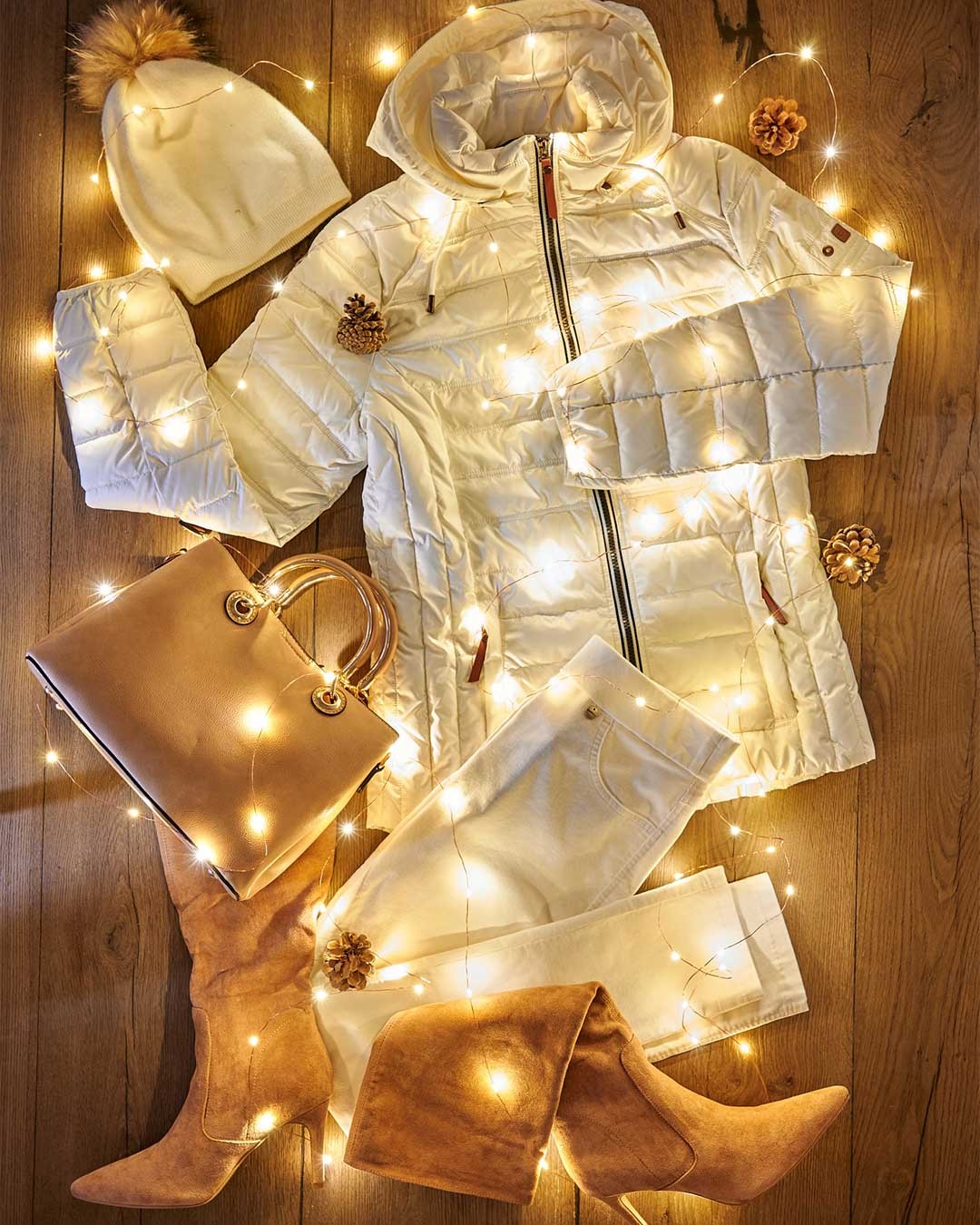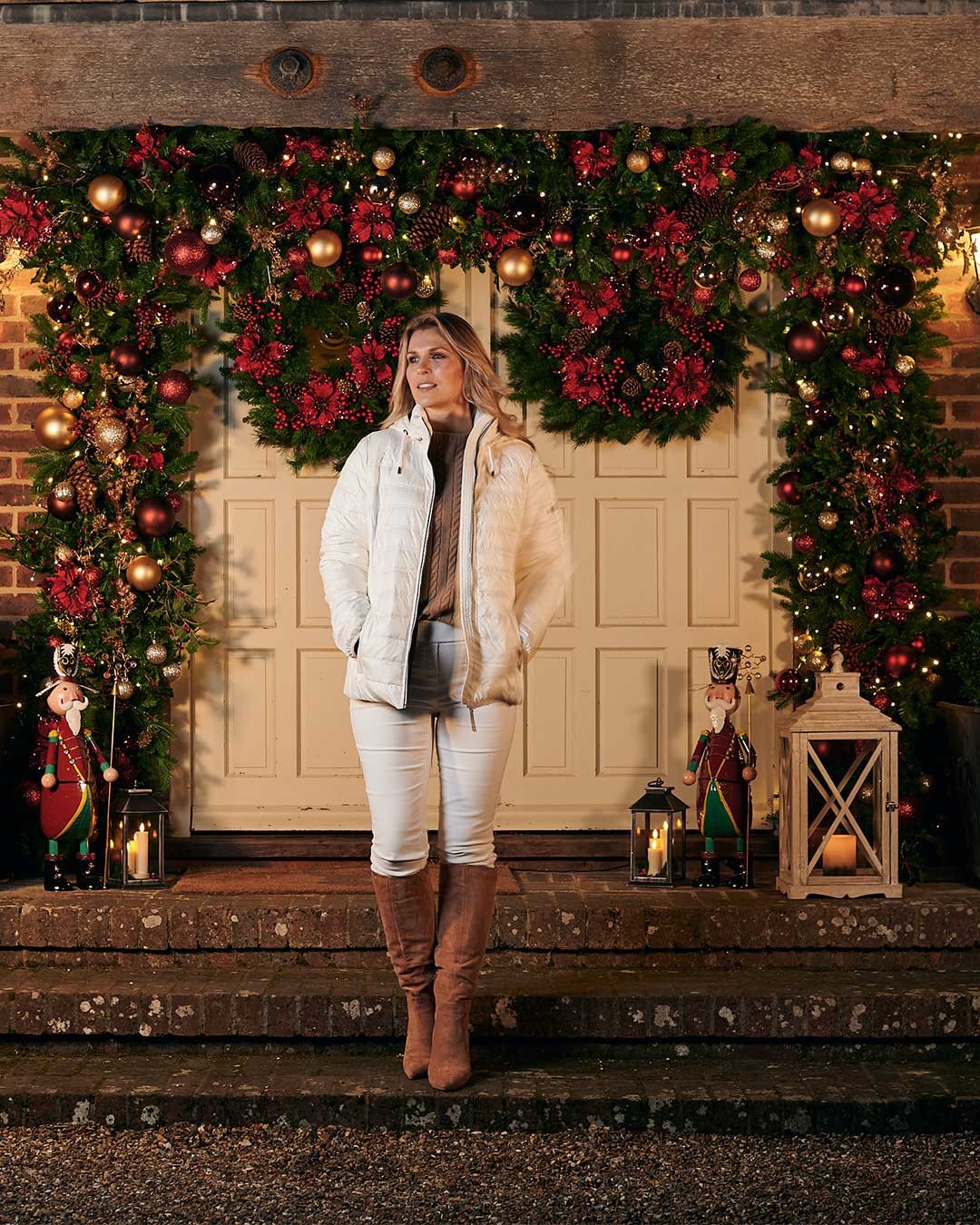 Go for a white Christmas with this look. An all-white look is sure to have you stand out and embrace the cold of Christmas. The White Frandsen Down jacket is warm and stylish, and with it being hooded, you'll be ready to embrace all conditions. Paired with the Bella needlecord in soft white to create a touch of elegance.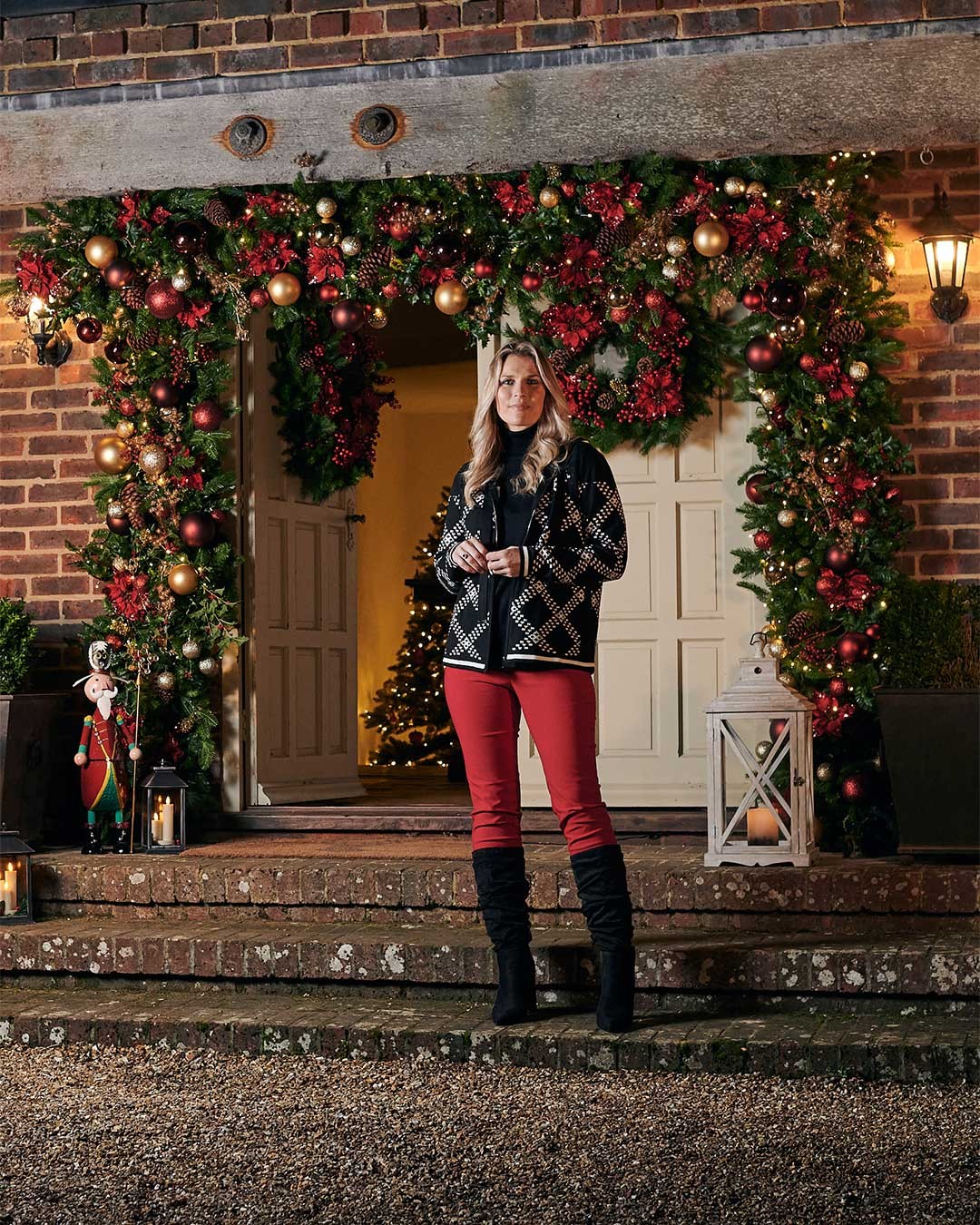 Geometric Prints and Fleece-Lined trousers, this look will be sure to bring out everyone's festivity. The I'cona diamond geometric print hoodie has a classic Christmas like pattern. The fleece-lined trousers in winter red will have you feeling snug while embracing the Christmas colours.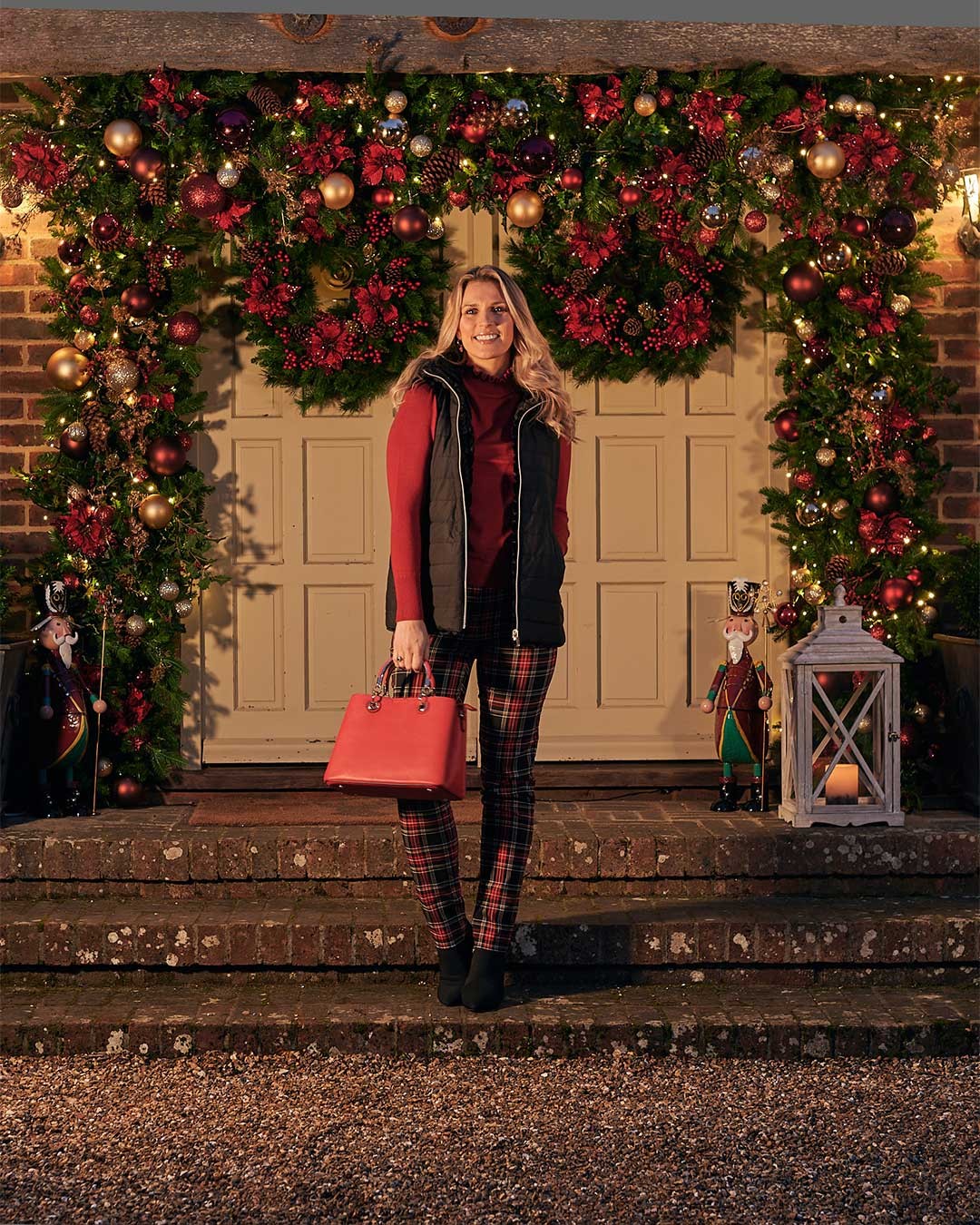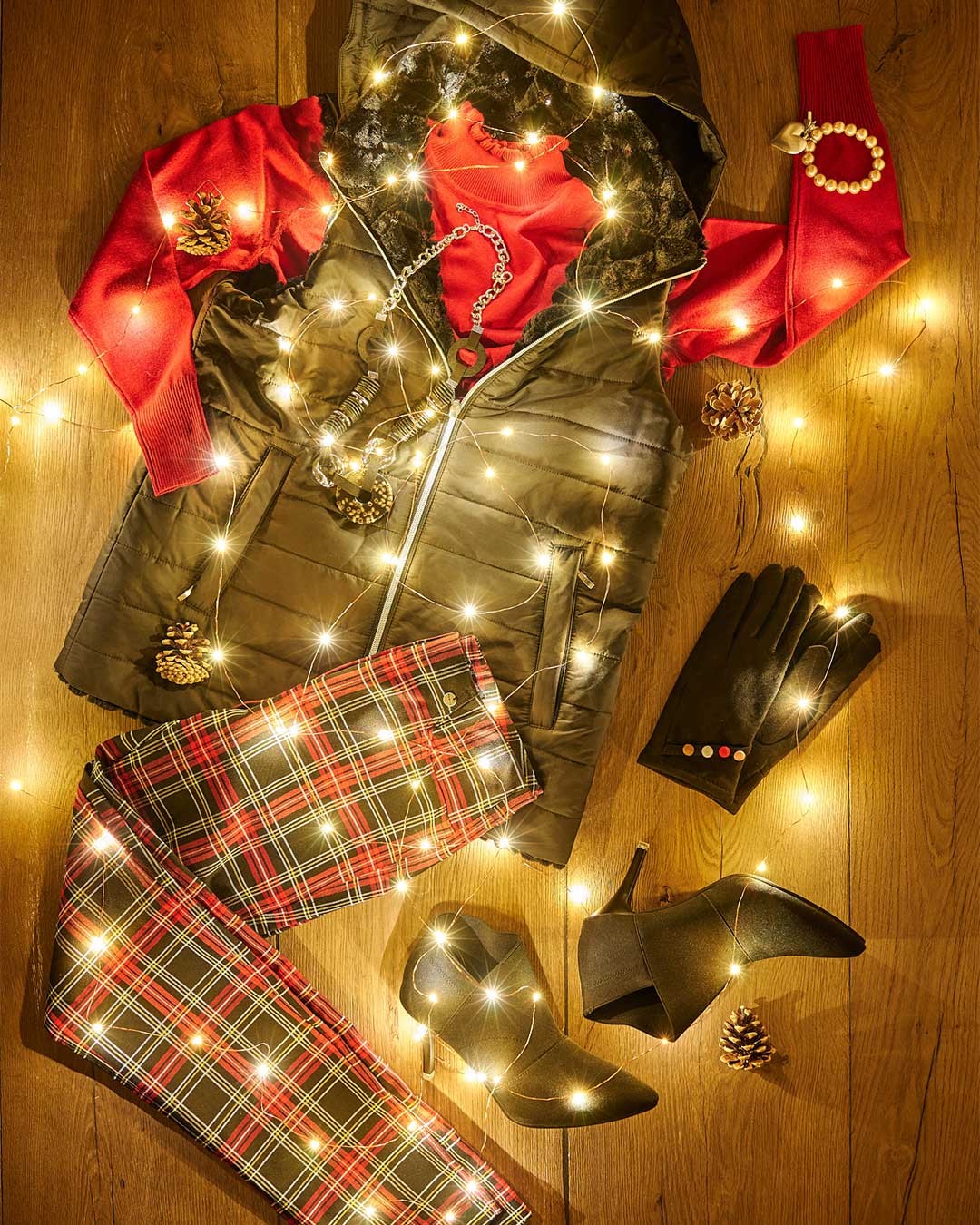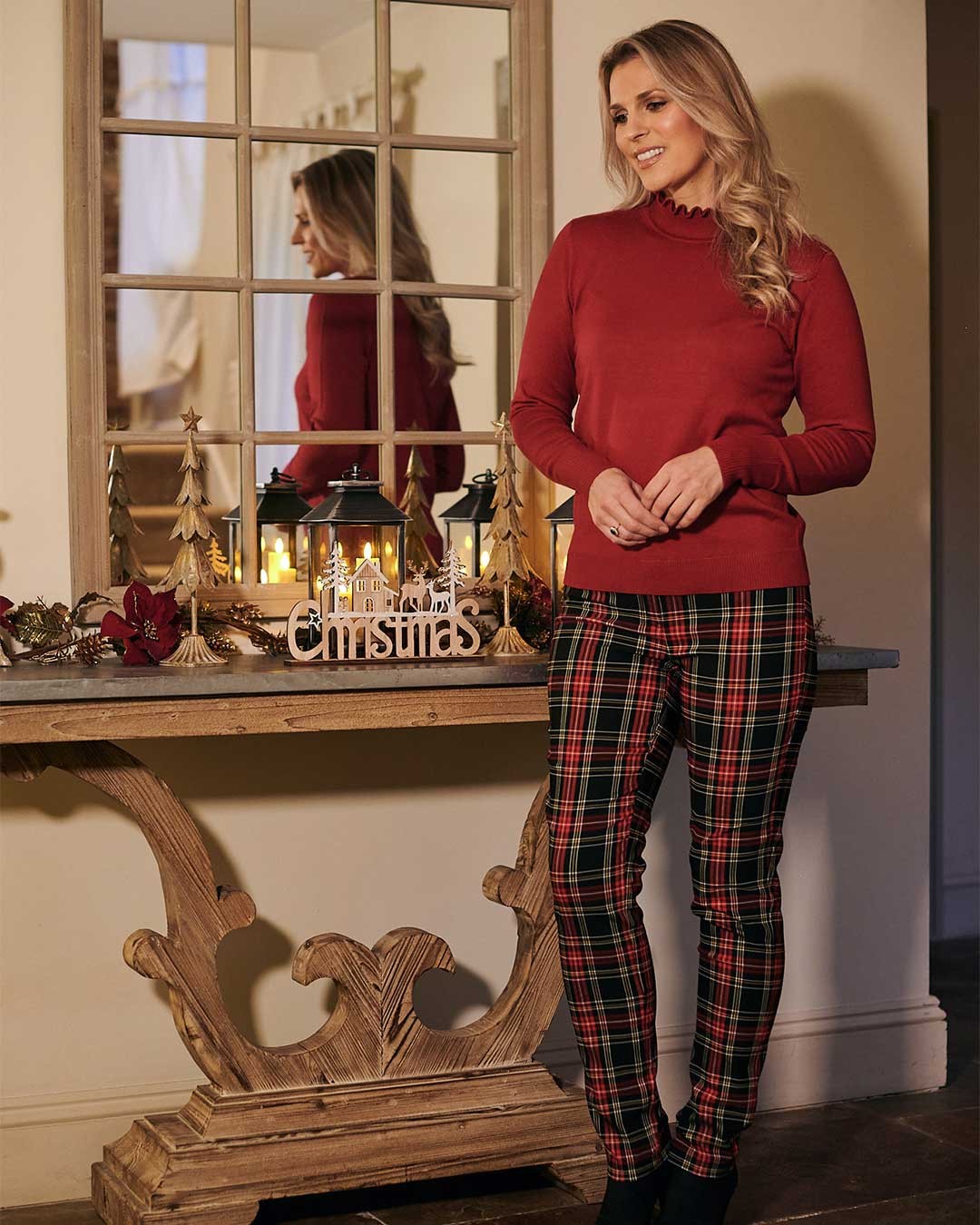 Create more than one look with this outfit. The I'cona reversible gilet can be worn as a practical jacket, perfect for those Christmas walks. Reverse the gilet to add some sparkle and fur to your look. Pair with the Sunday Ruched Neck in red and Bella Highland Tartan to complete a Christmassy look.
Have a work Christmas party? This would make the perfect look.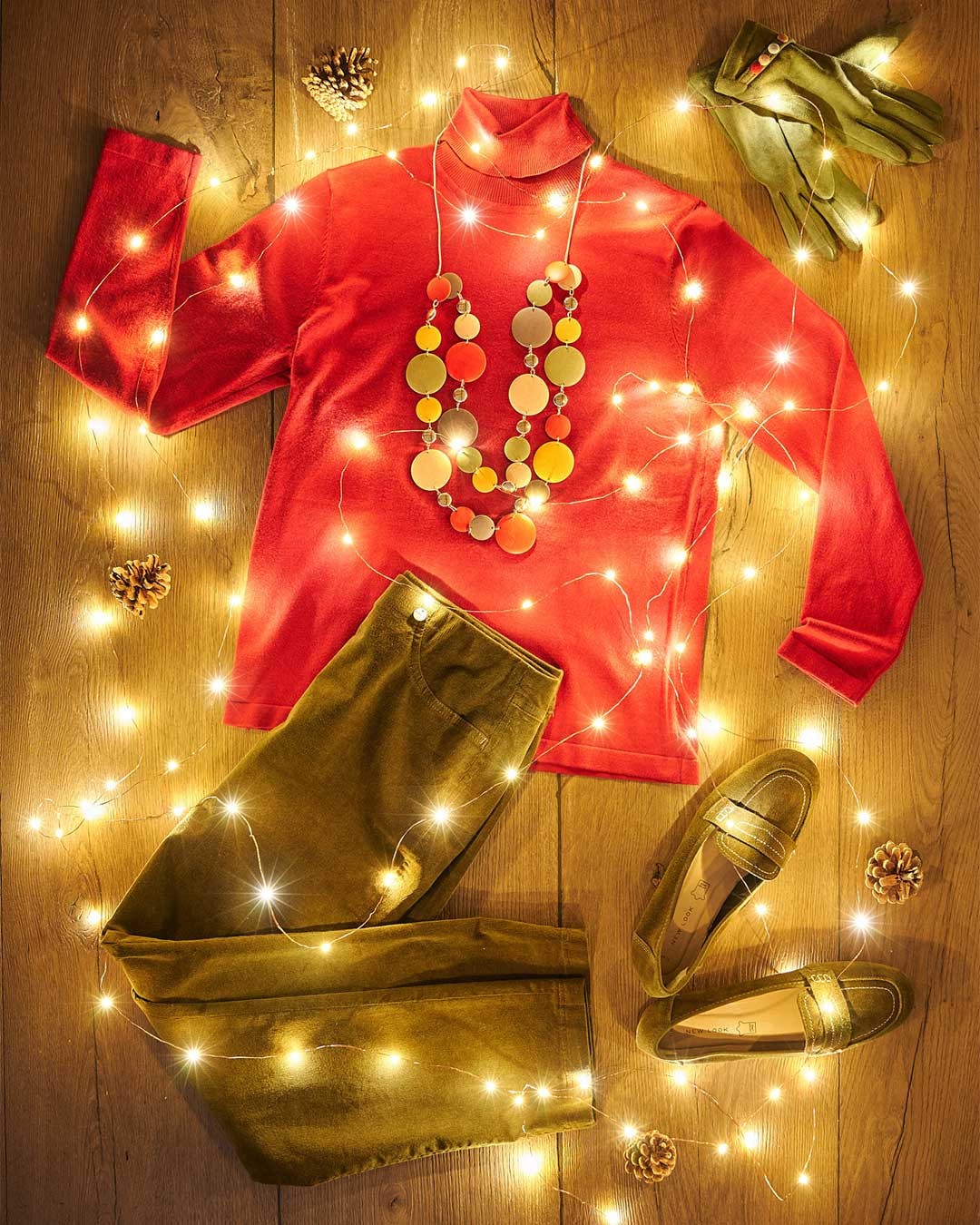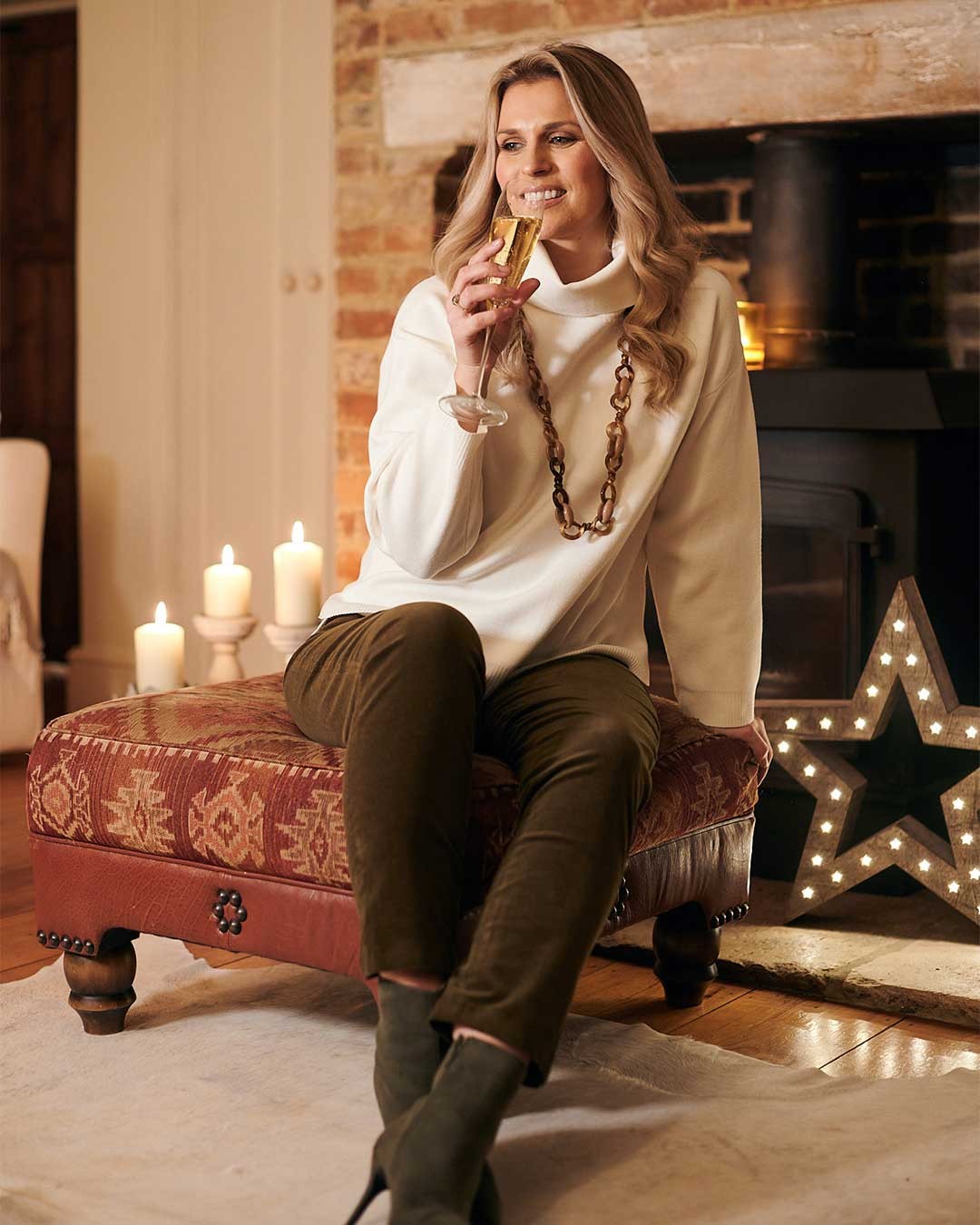 Sunday Roll Neck Jumper in a Christmas red paired with the Bella needlecord in Olive. A gorgeous combination of reds and greens. The ultimate look for warmth, comfort and festive feels.
We'd love to see you ladies in your festive outfits this season.
Whether you're going for one of our outfits or putting together your own, we'd love to see your look.
Please share them with us by tagging #SoSimplyStyle or @SoSimplyRobell.
Alternatively, please email them to us at [email protected].
From all of us at So Simply, we wish you a Fashionable Festive Christmas! 🎄