Meet the Robell Collection
Marie trousers are our flattering classic style trousers with a regular high rise waist.
The Marie style has a classic straight leg with a small side split on the hem at the side. The trousers are a pull-up style with a stretchy waistband and no pockets, making them flattering and comfortable.
The trousers are available in limited edition prints, also bengaline, luxury stretch denim, velvet and fleece-lined winter weight for warmth.
We stock the ranges in regular length 31" or petite length 29"—ideal for any occasion with a good choice of colours.
As well as this we stock the Robell Marie 07 Crop trouser, with the same fit and features as the Marie Full-Length but as a 3/4 length trouser. These are perfect for the warmer months and are available in various prints, colours and fabrics, such as stretch denim and bengaline.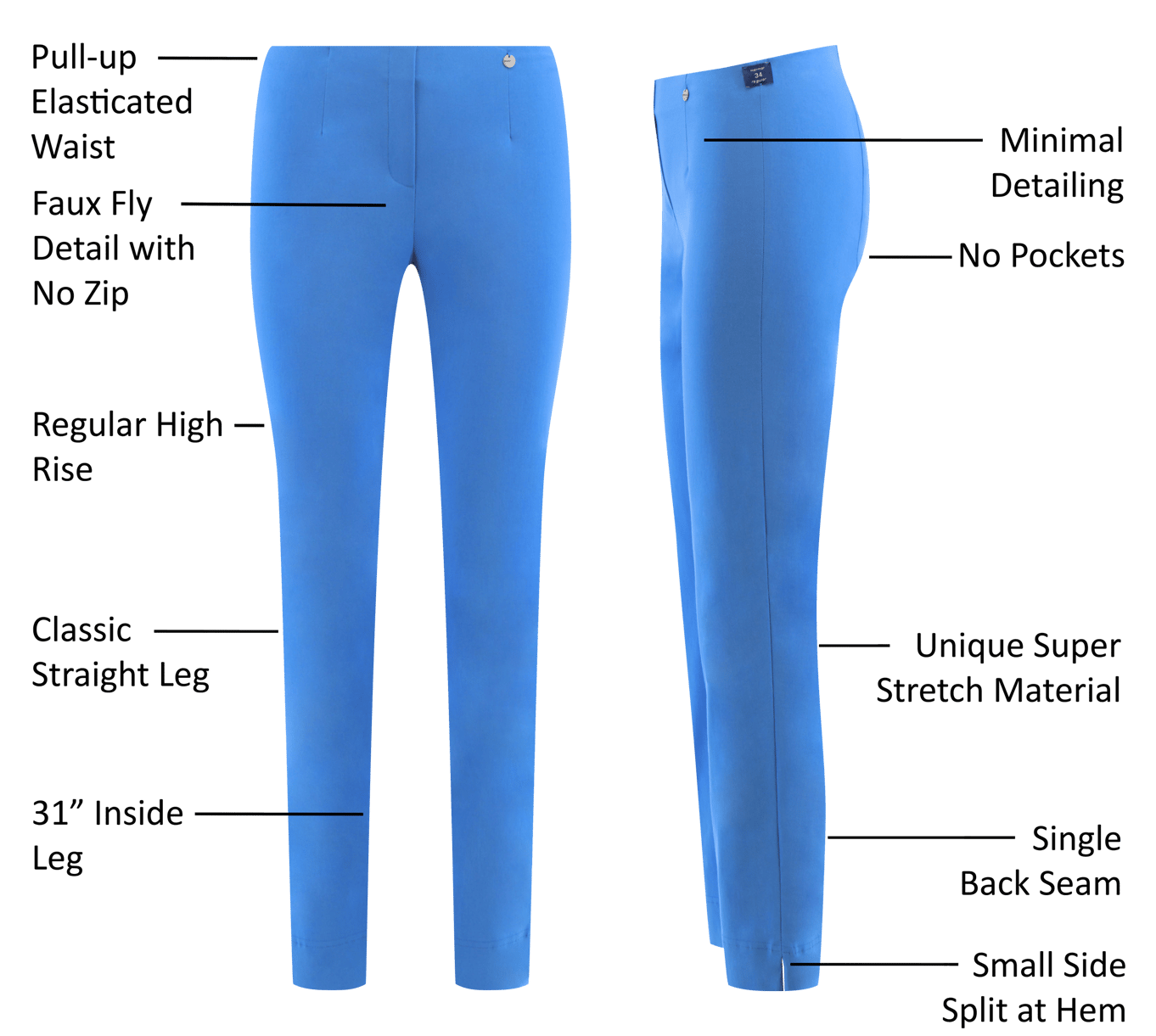 The Rose style is our super slim fit style with a slim leg and a stretchy waistband for comfort.
This style is a pull up regular rise trouser with no zip or button and no pockets, giving a smooth silhouette. We stock the Rose Full-Length in limited edition prints, luxury denim, needlecord, faux suede, and leather.
The standard leg length is 31", but if you are looking for a 27" leg, we would advise looking at our Rose 09 range. The Robell Rose 09 is a super slim fit ankle grazer, and like the full-length trouser, we stock it in many limited edition prints and fabrics, including seersucker, jacquard and bengaline.
For the warmer months, Robell made the Rose 07 crop trouser, a 3/4 length trouser in prints and various colours in the stretch bengaline fabric.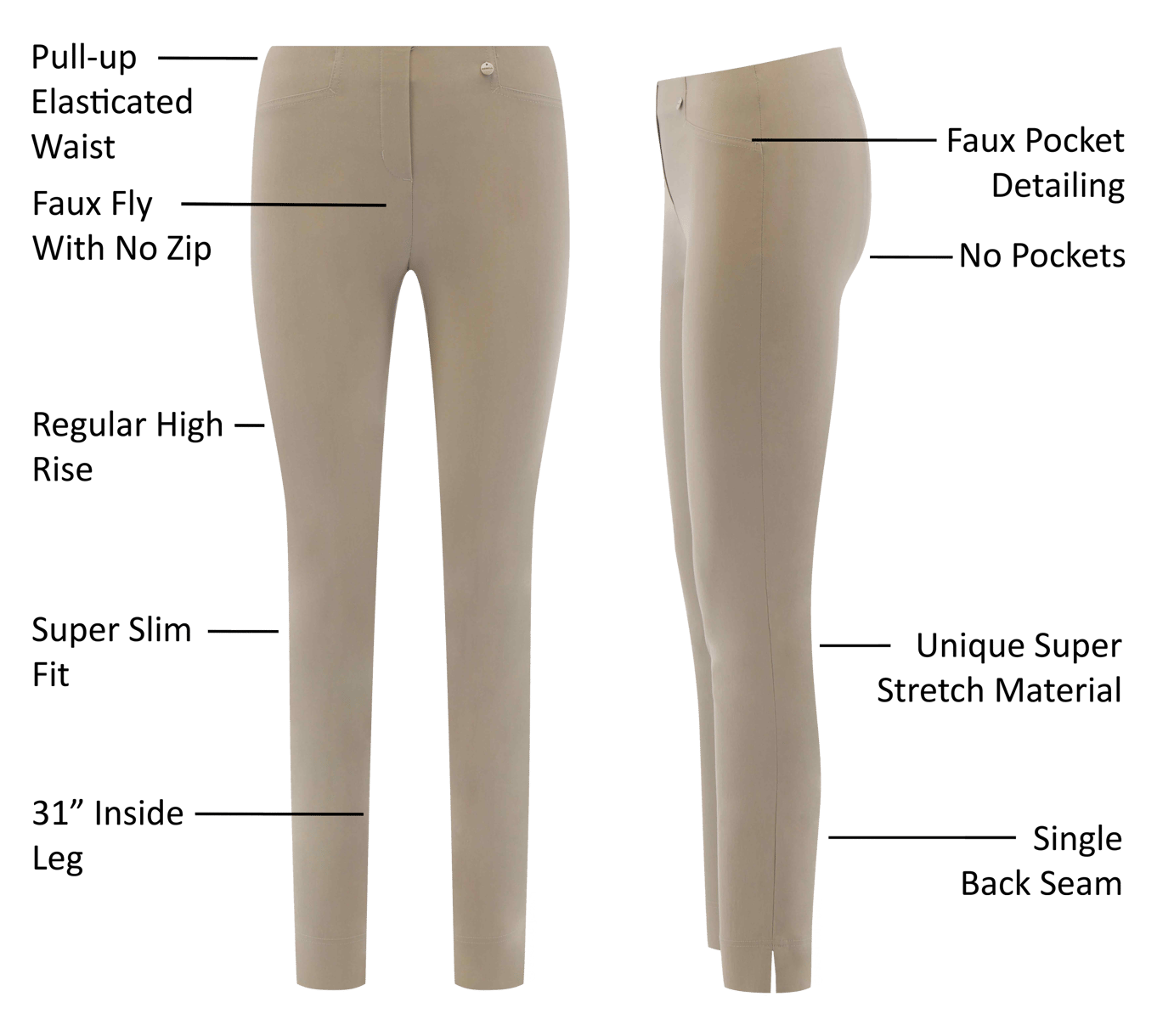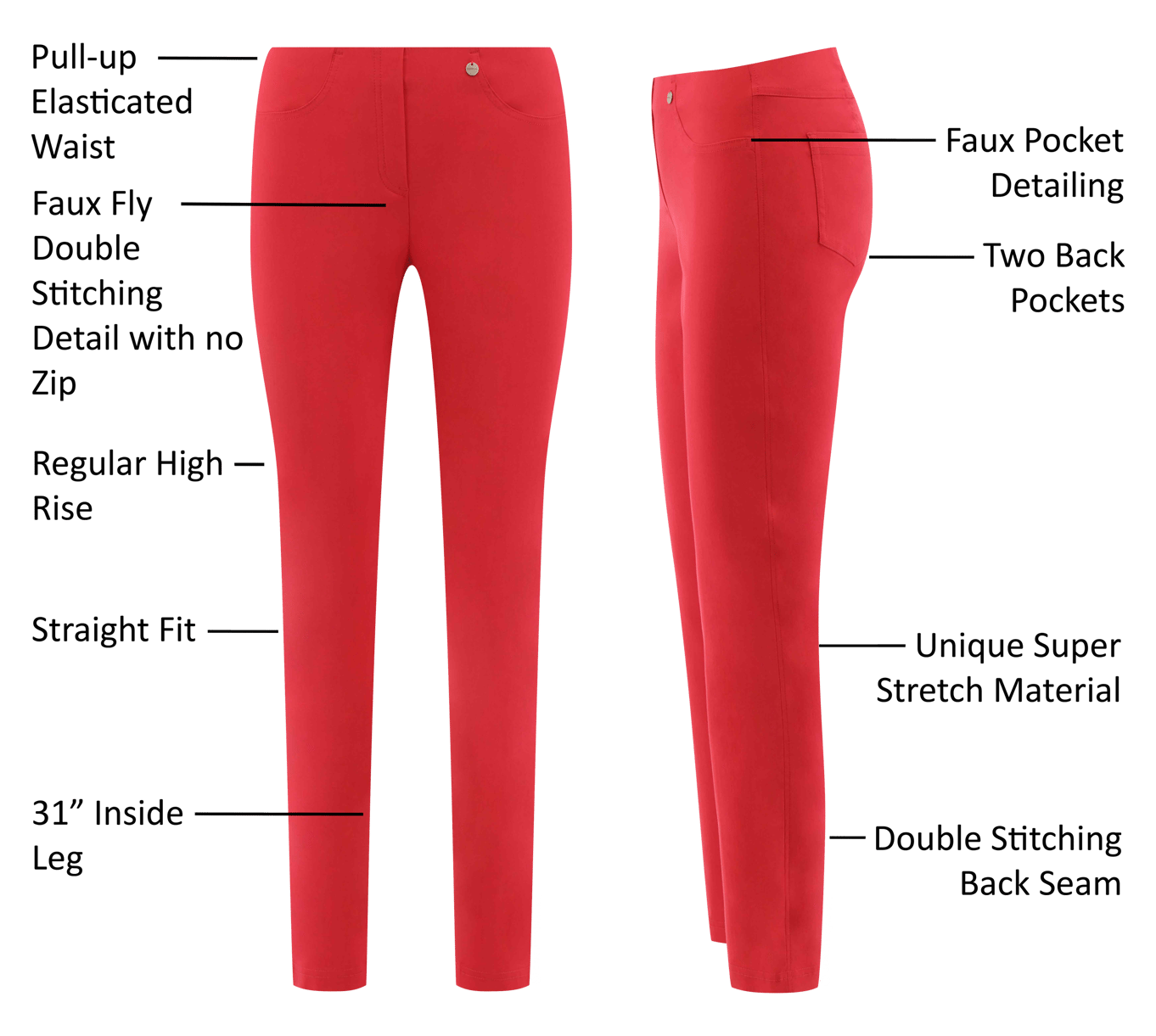 ---
Robell Trousers Online | Official Site | Europe's Largest Online Collection of Robell Trousers and Jeans | 100's of Styles & Colours available from sizes 6-24 (32-50)
The fashion brand makes trousers that fit incredibly well. The different styles are made with a unique stretch material that ensures the trousers fit no matter your shape or size.
Robell is an everyday luxury for women who do not want to compromise regarding look or comfort. Robell trousers guarantee high quality - at reasonable prices.
At Robell, we know that women are different. Therefore, you will find the trousers and jeans in different styles in many colours and fashionable prints - whether you prefer a classical or a more stylish look.
With a gorgeous range of colours and styles available, there is something for everyone.