How to Stylishly Wear Your Ankle Grazer Trousers and Jeans
Do you ever feel like fashion can be, quite simply, overwhelming? That there are constantly changing styles, fashions and terms to keep up with and embrace...and that it's hard to stay on trend? Sometimes, we all need a little bit of help...over at So Simply, we are here to do just that...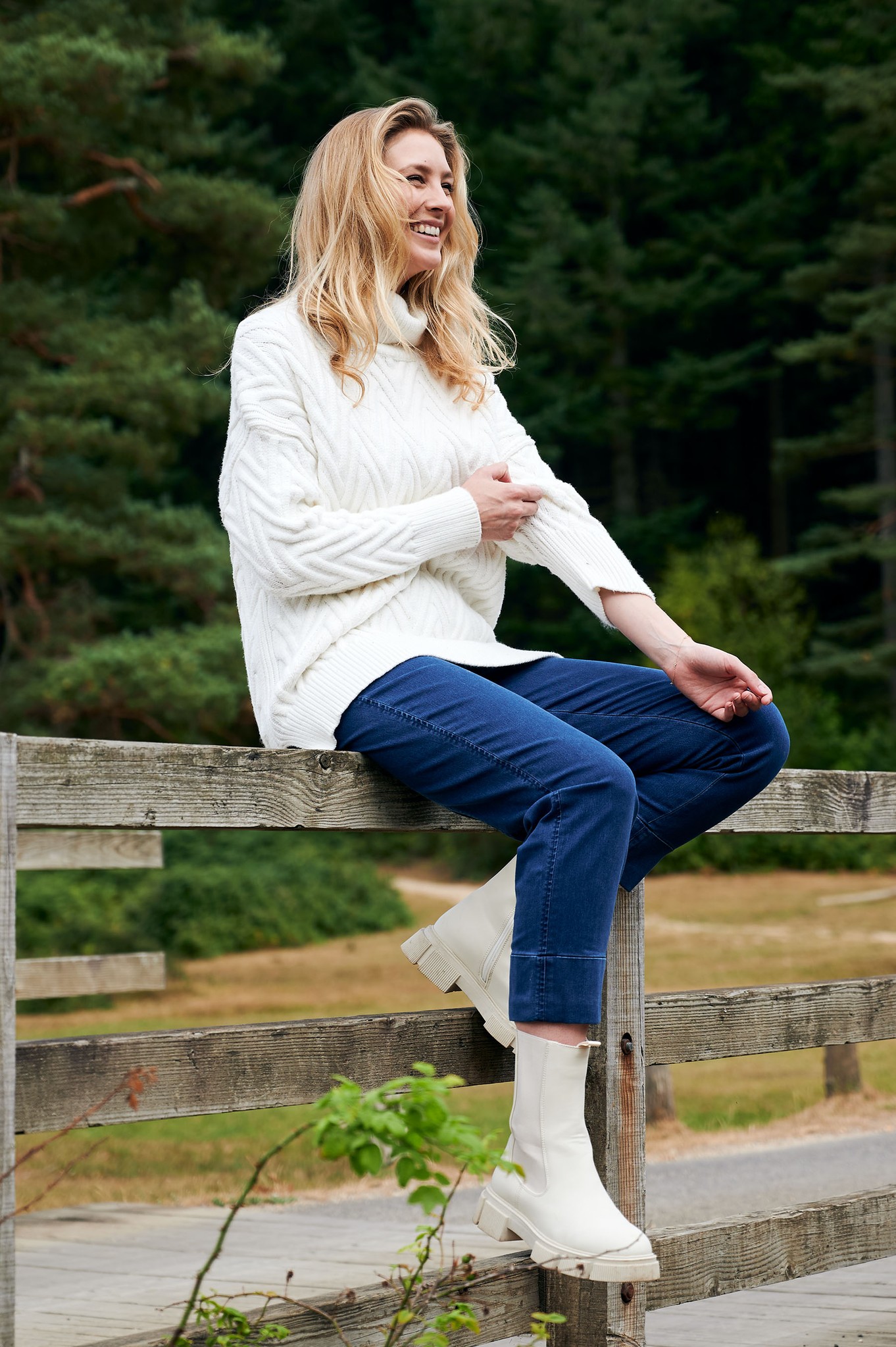 One trend that we love, embrace and think everyone needs in their wardrobe is the ankle grazer. Ankle grazers, aka the 'cropped trouser', have become very much on-trend in the last few years. However, at times they scare away even the most fashion-forward shoppers when it comes to understanding wearability and versatility.
'What am I meant to wear with an ankle grazer? Is it a summer trouser or a trouser typically worn in the winter? Is it dressy or more casual like a jean? What type of shoe am I meant to wear with an ankle grazer?'
There are many misconceptions about wearability and versatility, but we are here to set the record straight, once and for all!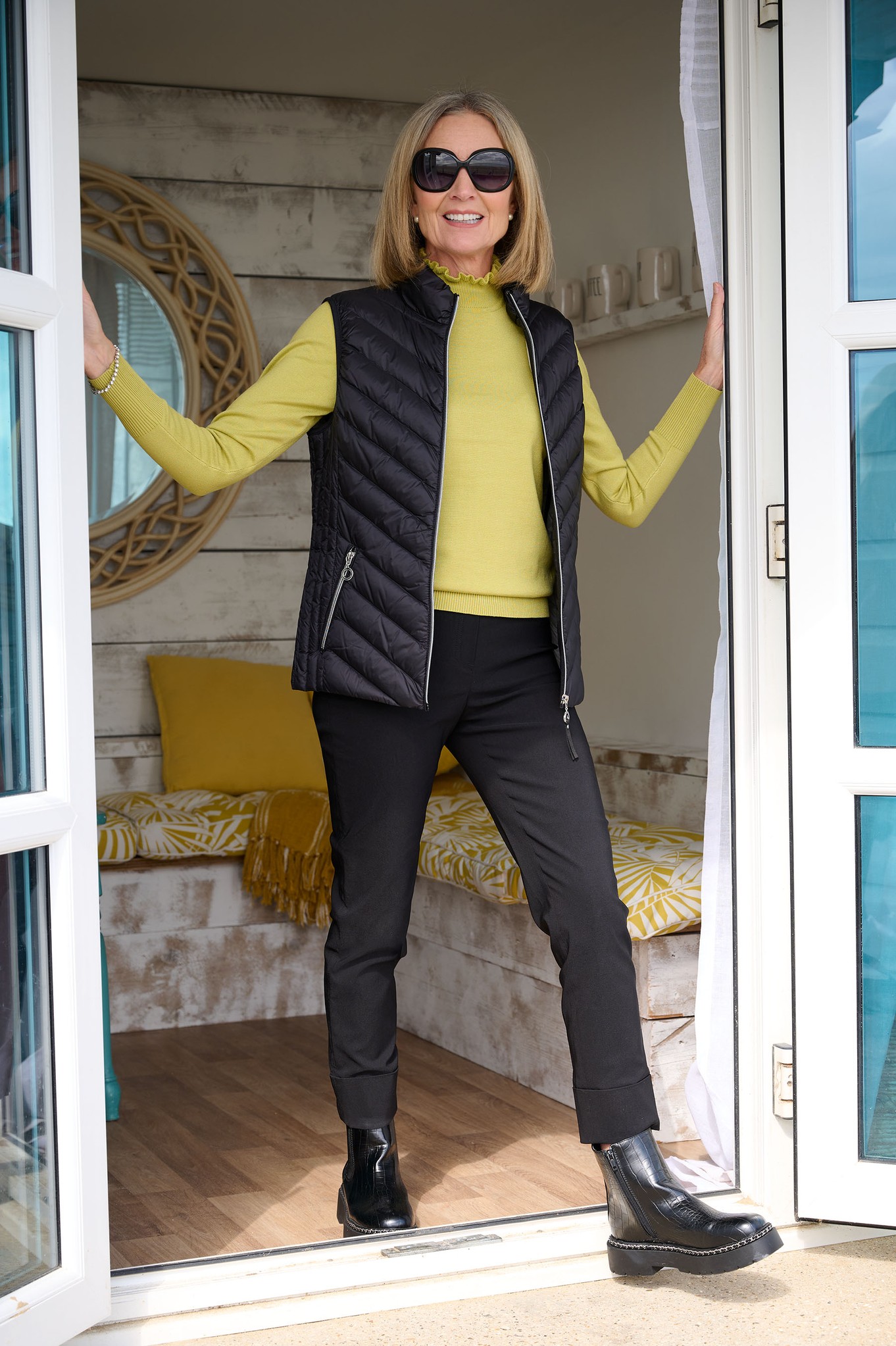 But wait...what is an ankle grazer?
An ankle grazer is a trouser whose cuff sits just above your ankle. With its' slim leg and high waist, the ankle grazer creates a flattering silhouette for the basis of your style of choice. Not quite a full-length trouser, while longer than a capri trouser, the ankle grazer is the perfectly flattering in-between trouser. Because of its' 'in-between' nature, it can be worn in spring, summer, winter or autumn...it is the perfect all year round trouser!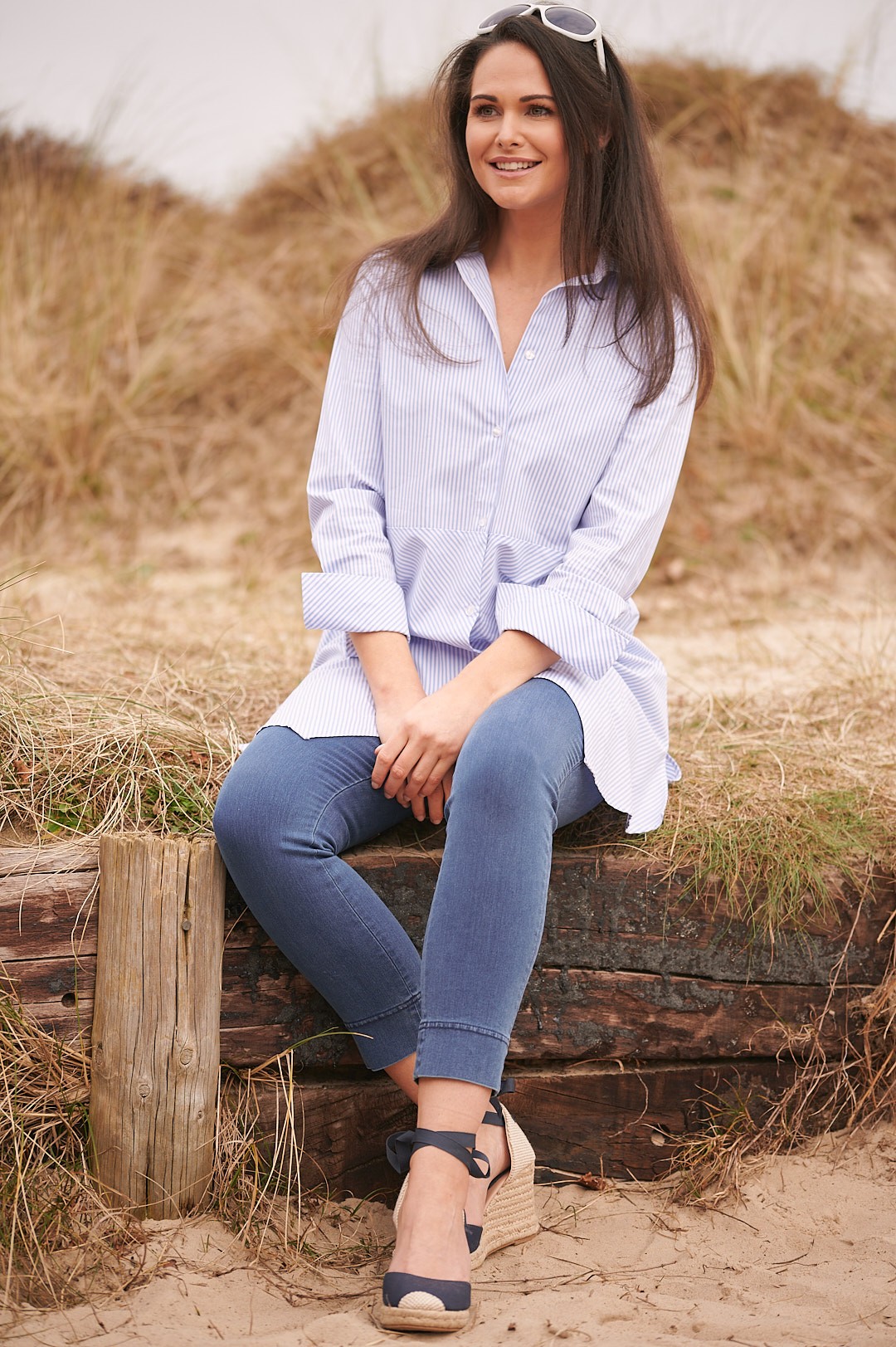 How do I style an ankle grazer?
The biggest and most-asked question we get when it comes to an ankle grazer is...how do I style it? While it can feel overwhelming at times to know how to put together an outfit with this 'in-between' style of trouser, there are so many ways to wear an ankle grazer. Here are 5 grazer-inspired looks to effortlessly and fashionably show up in comfort and style.
THE CASUAL GRAZER
We all have those mornings when we simply need to get out of the house and look put together. We're in a rush to get the kids to school, run our errands, get the groceries, and not look too chaotic in the process!
For the casual grazer look, we suggest pairing trainers and your favourite t-shirt with the ankle grazer for an easy, casual look. Add a cropped jacket for those chillier mornings, and you're out the door in style...(and don't forget your coffee on the way out the door!)
THE SUMMER GRAZER
We've all been there...it's 30 degrees outside, and you need that perfect summer outfit for work...or for play! Pair your ankle grazer with a sandal (heeled or flat, whatever you prefer), a linen blouse and maybe even a few wrist bangles, and you've got your summer look sorted.
THE CHIC GRAZER
Morning meetings, office lunches, and meetups with the girls have met their match! Pair the ankle grazer with a blouse, pair of heels, and a blazer for a more elevated look. The perfect combination for at-home meets office life. Always remember: chic does not mean unattainable.
THE EVERYDAY GRAZER
Looking for that outfit to take you from day to night? The everyday grazer will do just that! We suggest wearing a pair of ankle boots, a knit cardigan, and maybe even a scarf for layering, and you have the perfect cosy and chic day to night outfit. Perfect for autumn fashion or simply times of the year that get a bit colder and require more warmth.
ON-THE-GO GRAZER
Prepping for a night out on the town with girlfriends? Or that perfect date-night look? A stiletto boot, jacket, and your favourite t-shirt turn this casual and easygoing trouser into the perfect night-out staple. Accessorize to take the look to the next level.
The Ankle Grazer Jean
Yes, that's right...there's also a jean! While the ankle grazer trouser tends to require a bit more styling assistance, our ankle grazer jeans are the perfect jeans for all occasions. A high-rise jean with a stretch comfort waist will help stylishly smooth and hug you in all the right places. Versatile and comfortable, we know the jean looks fabulous with heels, ballet flats, ankle boots, winter boots, sandals, stilettos...and more!
Created with super soft stretch denim, its' design makes it the perfect staple to any wardrobe. Wear our ankle grazer jeans in any and all ways you'd wear your current jeans, and never look back. We have a variety of styles for you, from skinny to straight fit.
Introducing: Our Ankle Grazer Trouser
At So Simply, our ankle grazers are made with stretch fabric, making them comfortable, breathe-able and very versatile. Crafted with an elasticated waistband, these trousers will move with you and not against you. We offer ankle grazers both with and without back pockets, so you have the choice of pockets to house your essentials while creating a slimming and flattering silhouette.
Available in different colours and patterns, you will find a style and colour suited to your taste.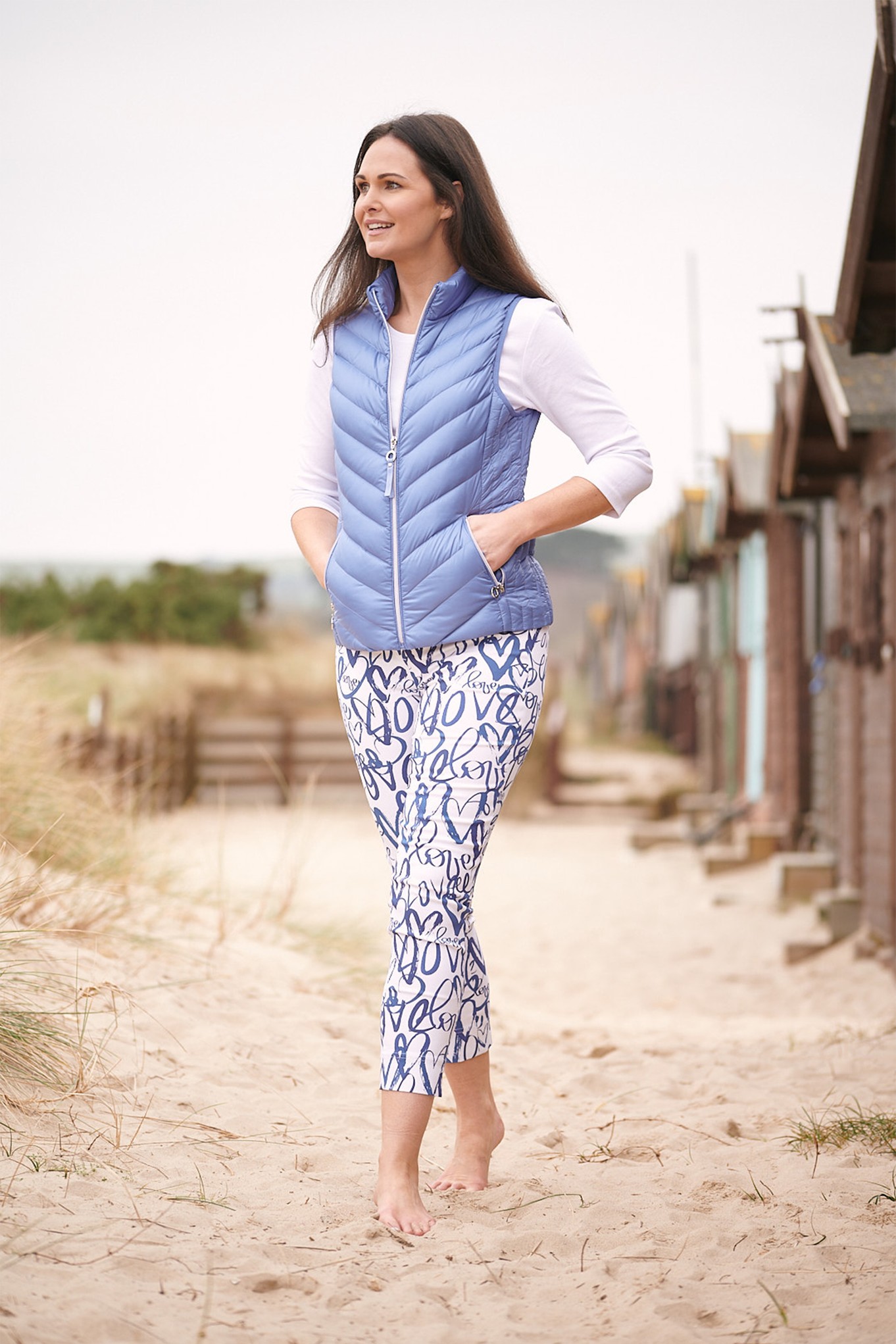 We know how overwhelming it can feel to plan and design a wardrobe. However, at So Simply, we aim for it to be as painless and effortless as possible. This is why we have created ankle grazer trousers and jeans for the everyday woman looking for elevated staples in her wardrobe. Whatever season, occasion, or mood, know that there really is an ankle grazer out there for you.
---
Take a look at our new arrivals for all the latest patterns, prints & styles!
---
For any more information on our trousers or jeans, find us at www.sosimply.com or over on Instagram at @sosimplyrobell. We would love to see how you style your ankle grazers, so please tag us in any images you have rocking your grazer! Hashtag #SoSimplyStyle and show us your individual style today.
Much love and happy shopping! The So Simply Robell Team xo