Noen Petalo Quilted Jacket
Style Number: 87042-81095
FREE UK Delivery on all orders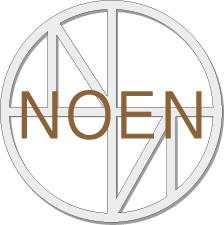 Noen Petalo Quilted Jacket
Style Number 87042-81095
Introducing our elegant and stylish Jacket with Diamond and Petal Quilting, designed to keep you warm and fashionable during the colder seasons. This exquisite piece boasts a unique layer of technical down padding, providing optimal insulation and comfort without compromising on style.
The jacket's standout feature is its eye-catching diamond and petal quilting pattern, meticulously crafted to create a sophisticated and luxurious appearance. This intricate design not only enhances the jacket's aesthetic appeal but also ensures that the down padding remains evenly distributed for maximum warmth and insulation.
The front of the jacket showcases a row of press studs for easy and secure fastening, adding a modern touch to the overall look. The inclusion of press studs also contributes to the jacket's practicality, allowing for effortless wear and removal.
For convenience and functionality, our maxi patch pockets with flaps adorn the front of the jacket. These spacious pockets not only serve as a stylish accent but also provide ample room to store essentials or keep your hands warm during chilly outings.
The long sleeves of the jacket feature cuffs, adding a touch of refinement to the garment while also serving the practical purpose of keeping cold air out. The rounded hem of the jacket complements the overall silhouette and ensures a flattering fit for all body types.
Crafted from 100% polyester, this jacket is both lightweight and durable, making it the ideal outerwear for various outdoor activities and urban adventures. The technical down padding further enhances its performance, delivering superior insulation capabilities to combat even the coldest of weather conditions.
Whether you're attending a special event or simply going about your daily routine, our Jacket with Diamond and Petal Quilting is the perfect choice for the fashion-forward individual seeking comfort, warmth, and impeccable style. Embrace the winter season with confidence and flair, knowing you're clad in a premium quality and fashionable piece of outerwear.
---
Length - approx 78cm
Fabric Content - 100% Polyester
Garment Care - Gentle 30 wash

show more
show less
We use Royal Mail for our Deliveries.
Delivery Options -
FREE UK Mainland and Northern Ireland Delivery 48-Hour Tracked
This service is available to all UK postcodes, including Jersey, Guernsey, Northern Ireland, Scottish Highlands, Scottish Islands and Isle of Man.
UK NEXT DAY 24-Hour Tracked - £4.99
This service is available to all UK postcodes, including Jersey, Guernsey, Northern Ireland, Scottish Highlands, Scottish Islands, and Isle of Man.
(This is not a guaranteed service)
---
EU Countries £5.99
---
USA & Rest Of World £19.99
---
Orders are usually dispatched for delivery within 1 working day subject to stock availability.
Goods ordered for UK Next Tracked 24 must be received before 1 pm (Monday to Friday) subject to availability
Weekend orders are usually dispatched on either Monday or Tuesday (excluding Public Holidays.)
We use Royal Mail for all our Deliveries and all goods are sent Tracked and you will receive tracking details via email.
Garment Care - Gentle 30 wash