Robell Marie Full-Length Style Review
Robell Marie Full-Length Trousers are one of the bestselling Robell trouser styles. With a classic straight fit and made from unique stretchy fabrics, they provide all-day comfort whilst still looking chic. The Robell Marie can be dressed up or dressed down and can be worn as both smart trousers or for just enjoying some me-time at home.
Key Features
Classic Straight Fit
Available in 31" Full-Length or 29" Petite Length
Pull-on Elasticated Waistband
Regular High-Rise Waist
Made from unique stretch fabrics including bengaline, denim, velvet & more.
No Pockets with minimal detailing
A faux fly front with no zips or buttons
Side split on the hem
Range of colours and designs
The Robell Marie Full-Length Trousers are known for their comfort, versatility and high-quality fabrics. They have a regular high-rise waist and come in various materials, including bengaline, denim, velvet, cotton & more, offering ladies an extensive range of looks and designs through the seasons. All the Robell Marie fabrics are made from unique stretch material and with an elasticated pull-on waistband, giving ladies the freedom to move without feeling restricted. No pockets and a faux fly front offer a trouser with minimal detailing and a timeless design. They also feature a single seam running down the back of the leg, and a small side split at the hem for added detailing. The minimal detailing provides a chic look that can be dressed up or down, no matter the occasion.
Robell Marie Full-Length Trousers are available in a range of colours and designs. Classic colours including navy, white and black are offered year-round, and new winter and summer colours are added to the collection depending on the season. Robell is known for its high-quality, flattering fit and unique designs, which is no different with the Marie, with various colours and designs.
The Robell Marie Full-Length is available in the 31" inside leg Full-Length and 29" inside leg petite length. The petite length is the perfect trouser for the shorter lady.
Robell Marie Full-Length Trousers and Jeans are available in all designs from sizes 8-20, as well as many designs and colours also available in sizes 6, 22 and 24.
With a range of colours, designs and sizes to choose from, the Marie is a versatile trouser that offers something for everyone.
Robell Marie Full-Length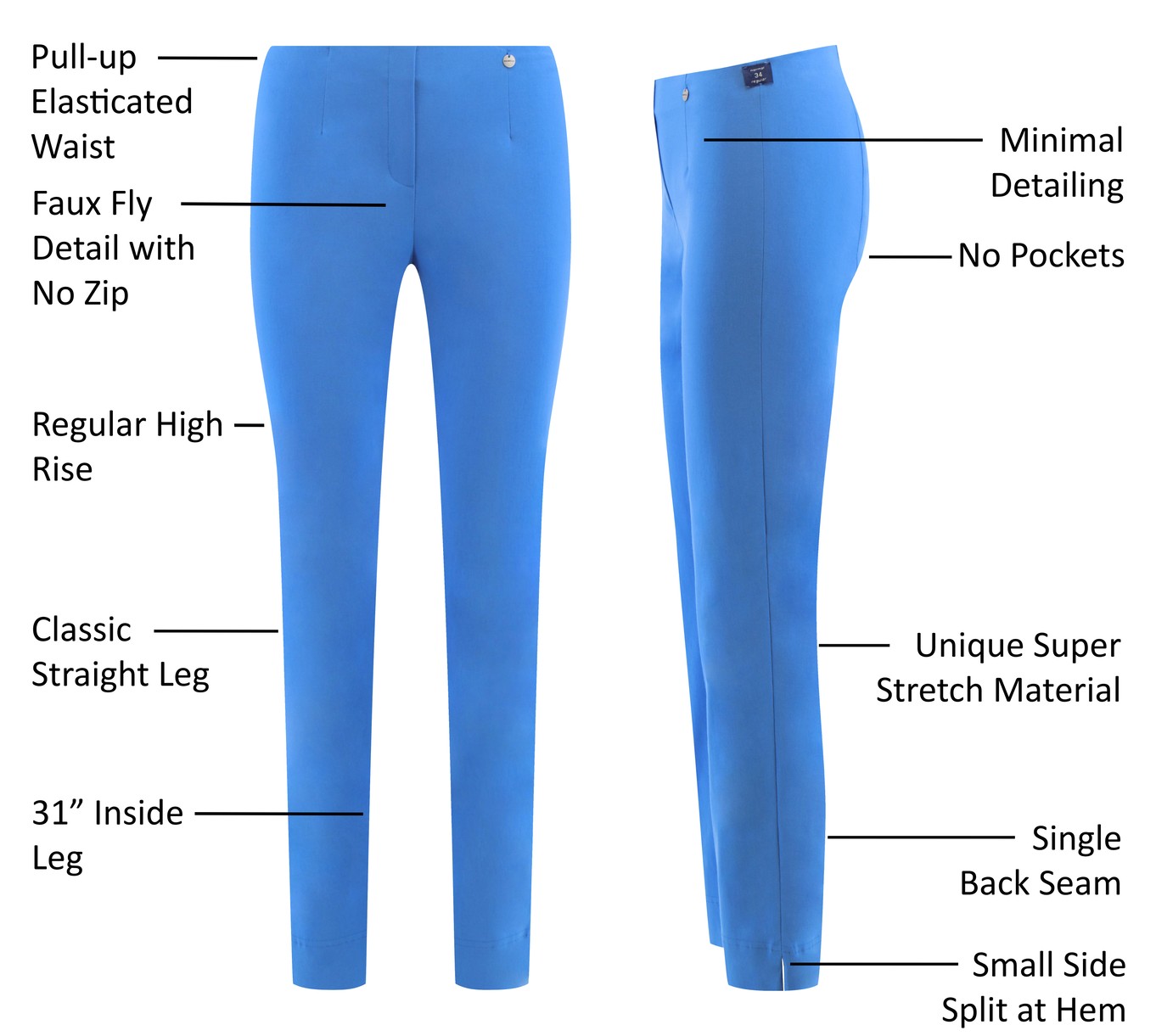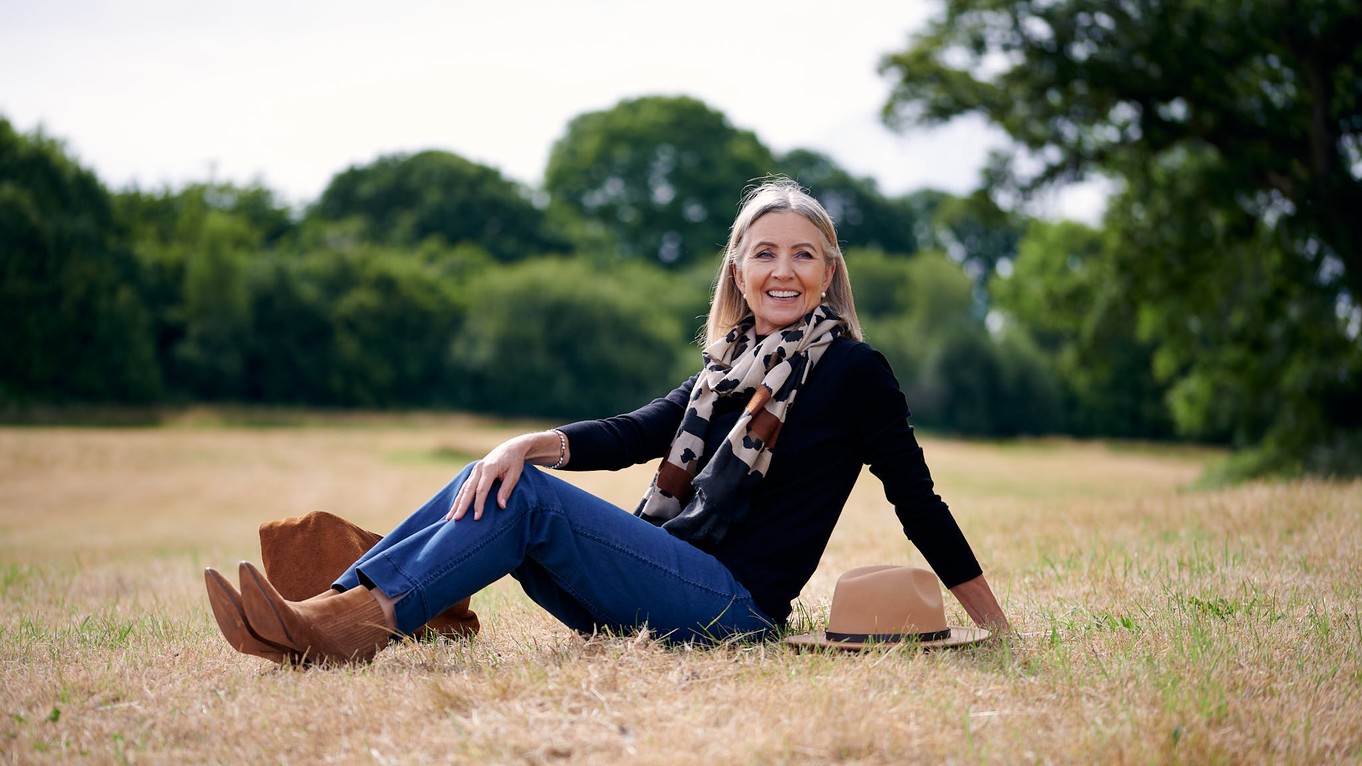 How does the style fit?
The Marie Full-Length is a classic straight-fit full-length trouser, slim through the thigh and straight from the knee. The trouser has a regular high rise waist, and the stylish design offers ladies a flattering fit, lengthening the leg, ideal for all occasions, whether you're dressing up or dressing down. With their super stretchy fabric, they hug you in all the right places, making them easy to wear and flattering for the years to come.
Which size should I take?
The Marie Full-Length trousers are a generous fit, so we recommend going down in size. However, due to the high cotton content in the cotton twill trousers, we recommend taking your usual size.
The Marie Full-Length is available in all colours and patterns in sizes 8-20, and some are offered in sizes 6, 22 & 24. Ensuring all ladies can find their perfect fit.
---
Options through the seasons - Fabrics
The Robell Marie Full-Length Trouser comes in a range of fabrics and designs, giving ladies many choices regarding adding to their wardrobe. One of the most popular fabrics is the stretch bengaline with a vast range of plain summer and winter colours and stylish designs. The Marie Full-Length also comes in stretch denim jeans, velvet, fleece-lined, seersucker, cotton twill and jacquard.
We'll break down the fabrics below.
The Marie Full-Length Bengaline trouser is available in many colours and designs. Robell's Bengaline fabric is a super stretchy fabric designed to hug you in all the right places. It's made from a Viscose, Polyester and Elastane blend, giving a super stretchy finish. This unique stretch fabric allows you to move without feeling restricted, giving you all-day comfort no matter the occasion. The bengaline trouser is Robell's bestselling Marie trouser due to its versatility and wide range.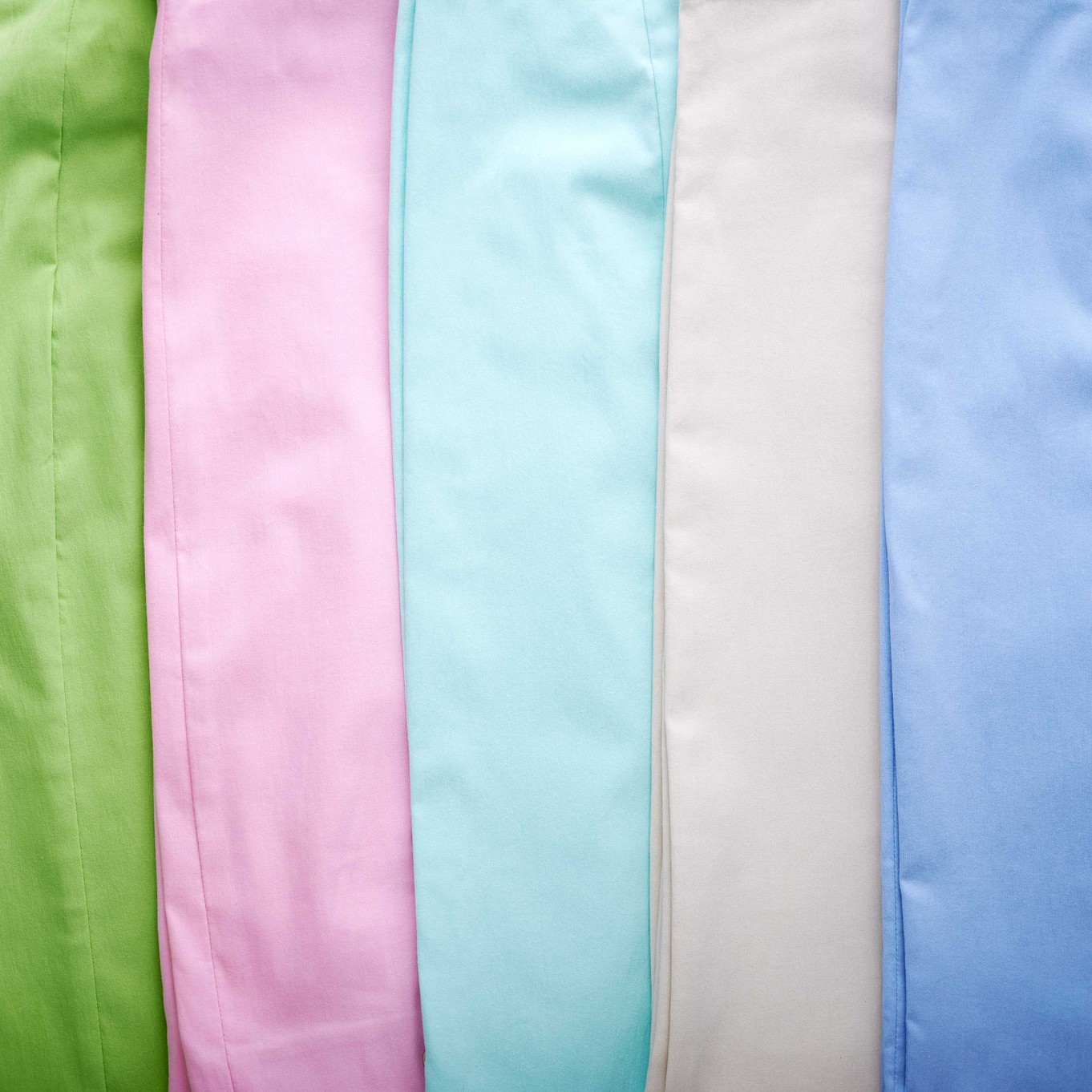 Robell Marie Full-Length stretch denim jeans are super comfortable and come in an array of denim colours, including natural denim, beige, black, white and light denim. A unique offering to Robell Marie Stretch denim jeans is their elasticated waistband. A feature that few other brands offer in a jean. The Robell Stretch Denim is made from a cotton, polyester and elastane blend, providing a super-stretchy design that'll hug you in all the right places and flatter your figure.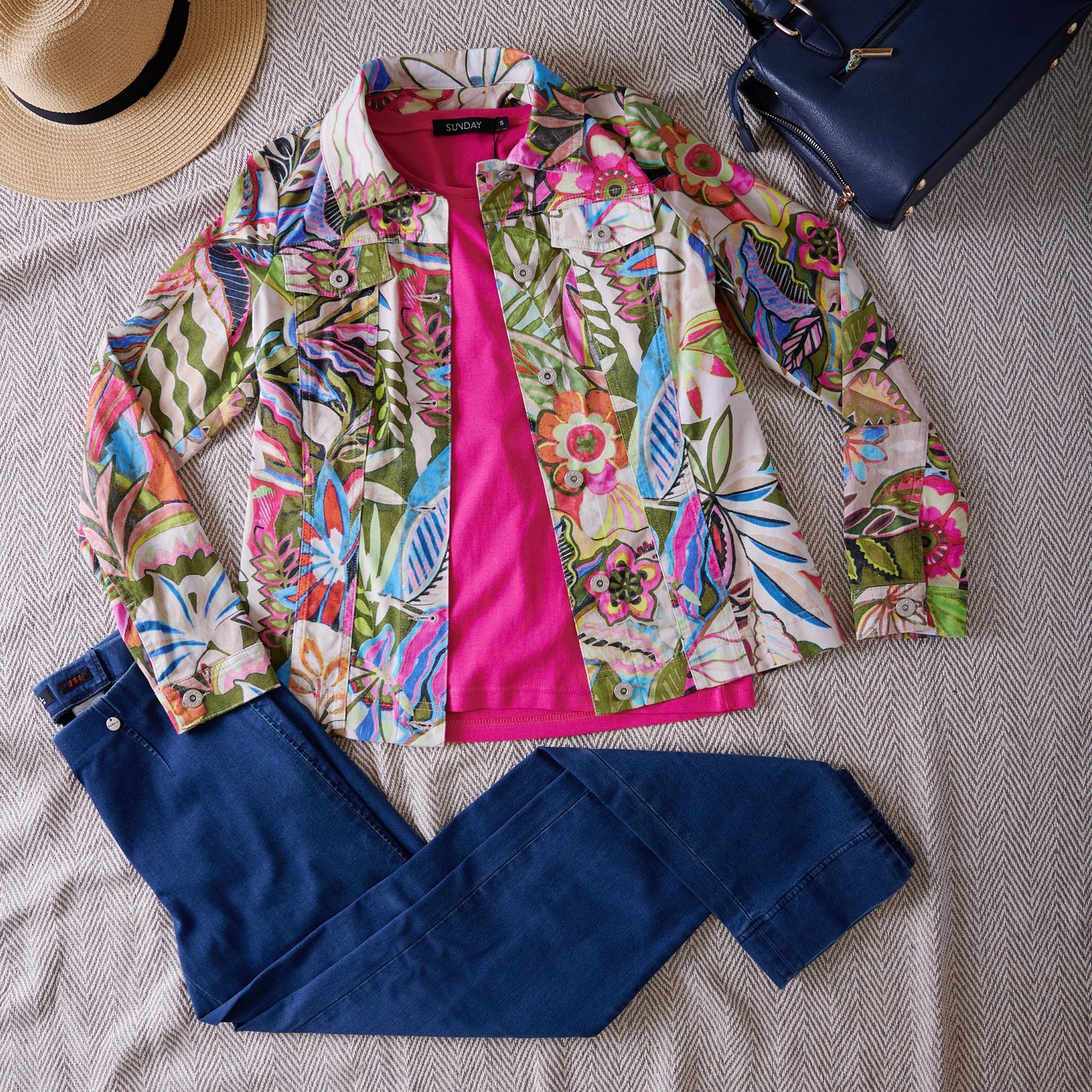 These super soft trousers are the perfect winter trouser and are guaranteed to be a gorgeous addition to your winter wardrobe. Crafted from smooth velvet, they offer a luxurious winter look with an array of winter colours available every autumn/winter season. The Robell velvet trousers are made from a 98% cotton and 2% elastane blend, giving that oh-so-loved Robell stretch.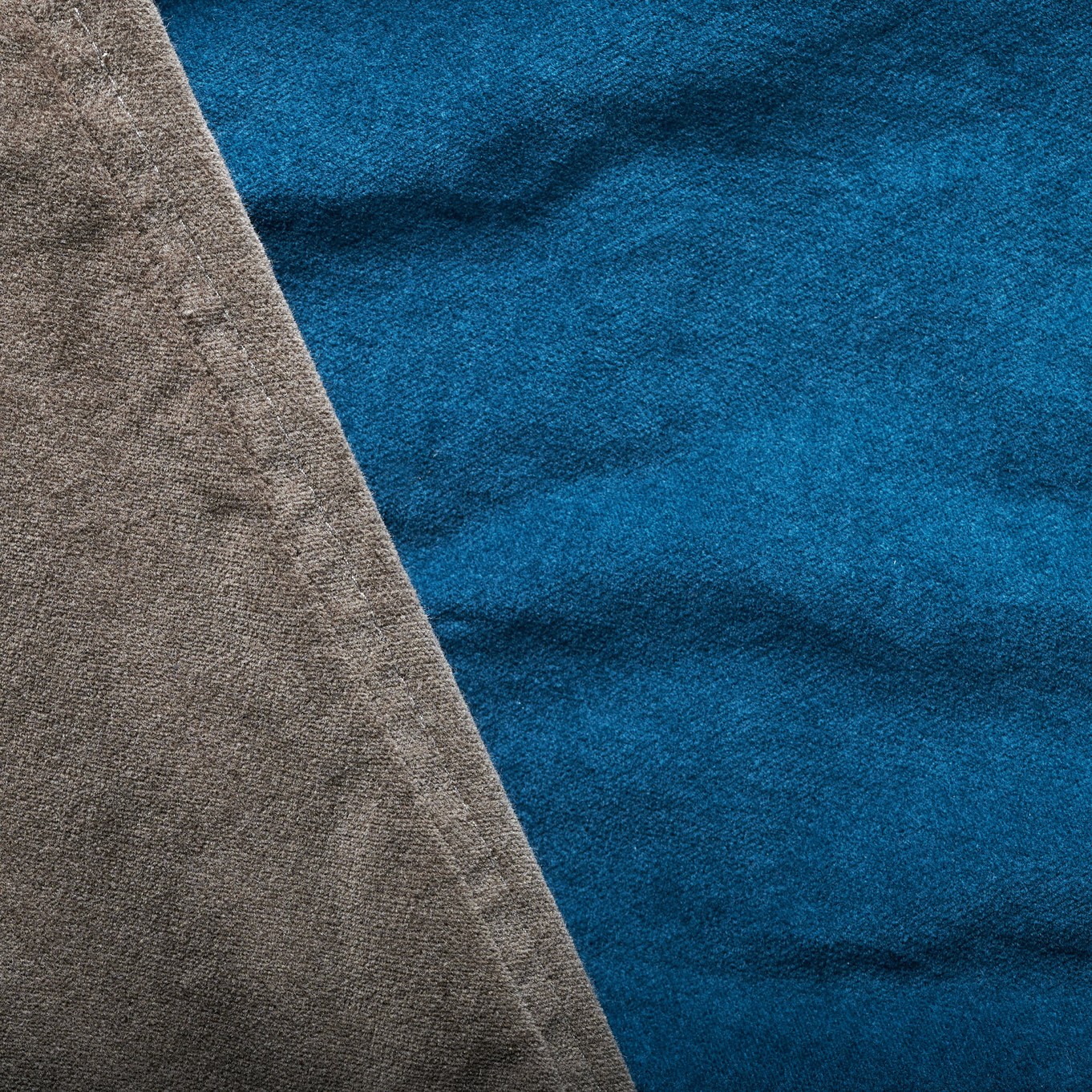 Love the bengaline but need something a little warmer for winter? The fleece-lined trousers offer just that. Made from a stretch bengaline with an ultra-thin fleece-lining backed onto the fabric, the Marie Fleece-Lined trousers are the perfect addition to your winter wardrobe. The same stretch as the bengaline trouser but with extra warmth and a range of winter colours, we know they will become an essential part of your winter wardrobe.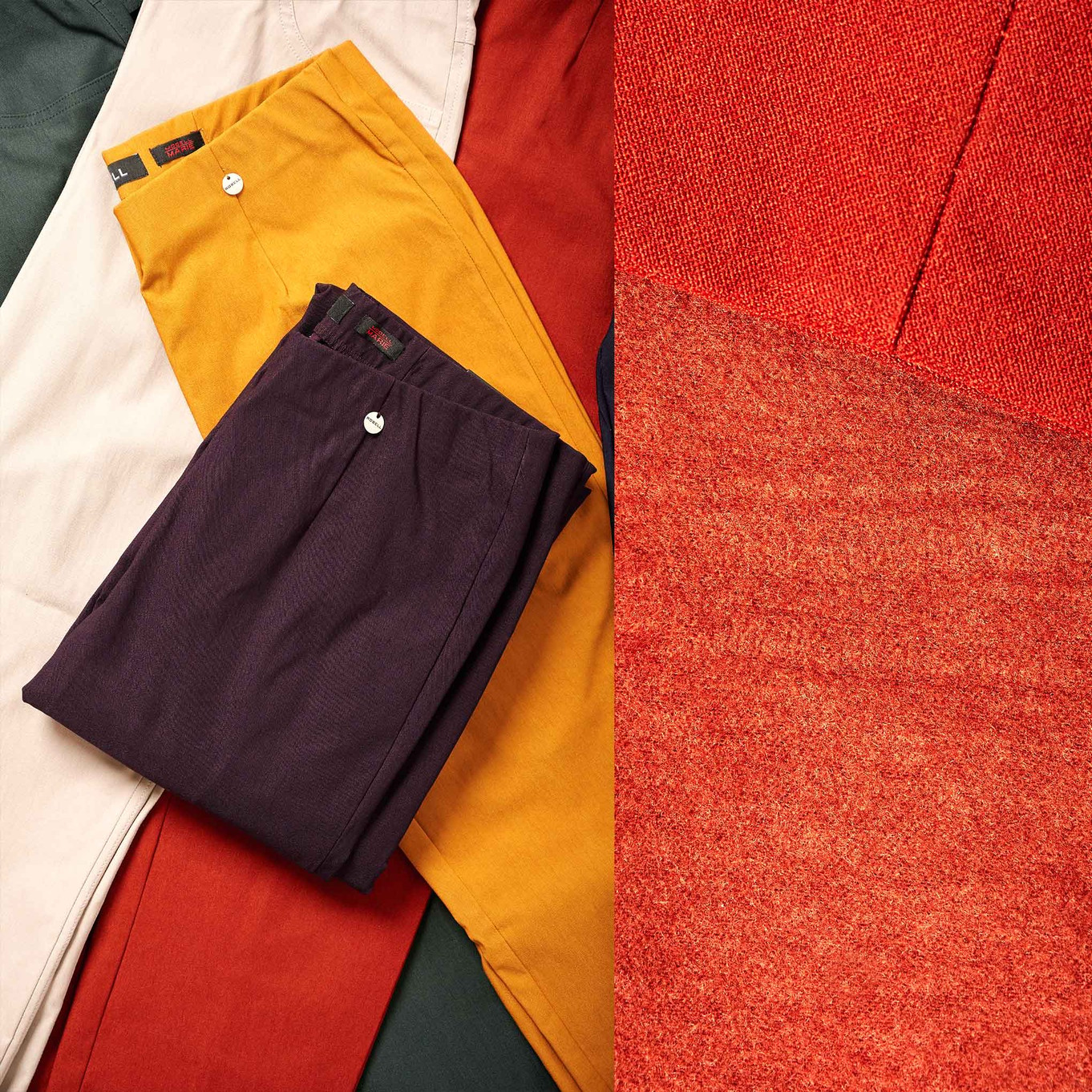 These are some of the most comfortable Robell trousers in cooling, soft cotton. The Robell Marie Cotton Twill trousers offer a timeless summer look in various colours, including pink, blue, beige, green and more. Crafted from a 98% cotton and 2% elastane blend, they provide a soft touch and stretchy feel, the ultimate comfort trouser.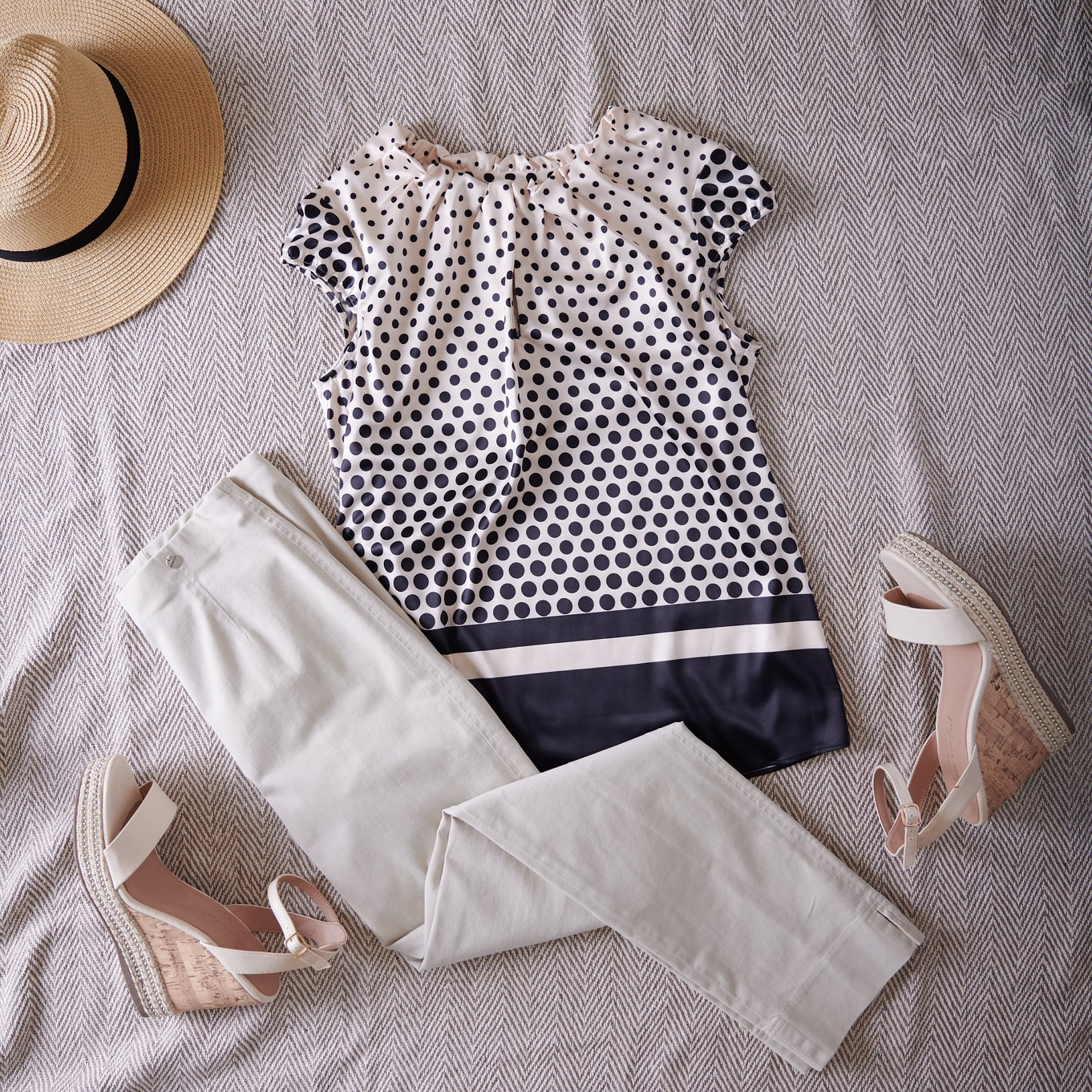 Seersucker is a thin and lightweight fabric distinguished by its puckering effect. The Robell Marie seersucker trousers are light, breathable and stretchy, ensuring you feel at your best in the warm summer breeze. Robell makes the seersucker trousers in an array of colours, including classic white as well as blue, green and beige. Now you can enjoy the sun without feeling uncomfortable and sweaty.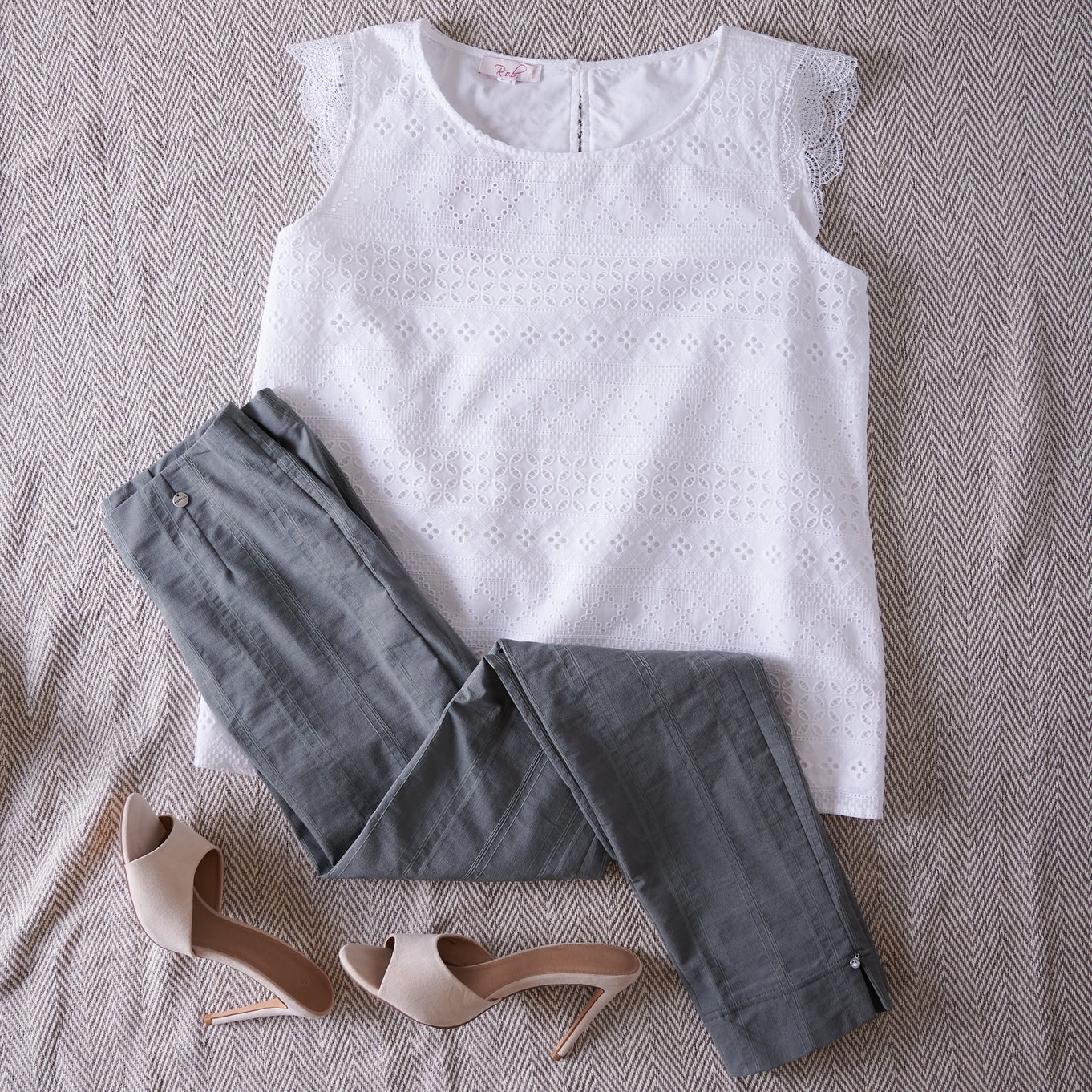 Robell Jacquard trousers are perfect year-round with two popular jacquard designs. The Leaf jacquard is made from gorgeous woven jacquard fabric with a leaf print design. These trousers are available in an array of classic and bright summer colours. Designed more for the winter season are the paisley jacquard trousers, with a stunning paisley print design. With a selection of beautiful deep winter colours, these trousers can be paired with almost anything to create a gorgeous winter look.
Made with excellent quality and fit, the jacquard trousers offer a stylish look to take you through the seasons.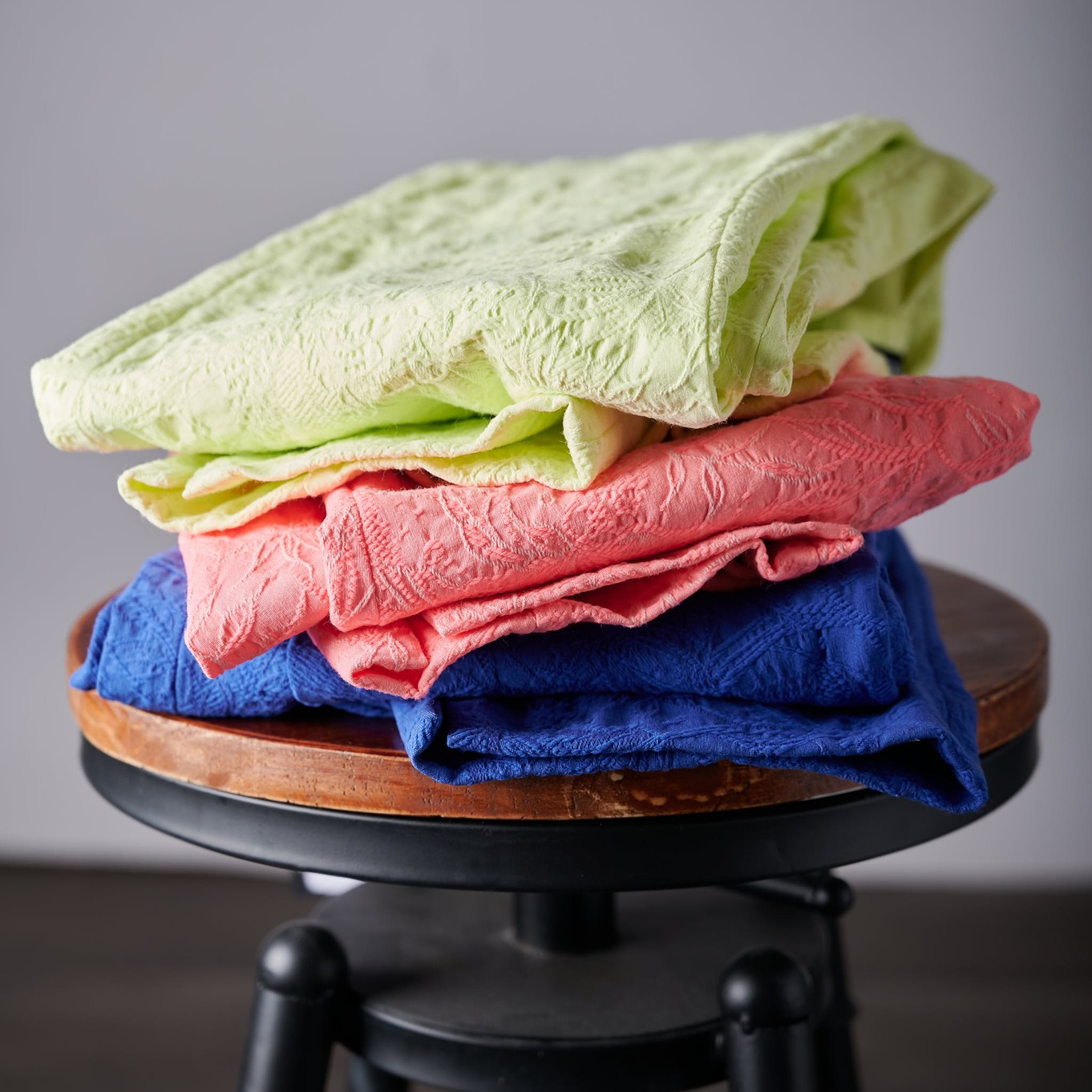 If you're ever looking to add a bit of colour to your wardrobe, you can be sure that Robell has what you're looking for. The Robell Marie trousers have a beautiful selection of colours in various hues. With an array of spring, summer, autumn and winter colours, Robell has the perfect colour to create an outfit suited to you.
If you'd like to add some gorgeous prints and patterns to your wardrobe, the Marie trouser may have your ideal style. Each season, Robell adds new prints and patterns to the Marie collection. Some past designs have included geo prints, houndstooth and diamantes. Look out for any future designs in upcoming seasons.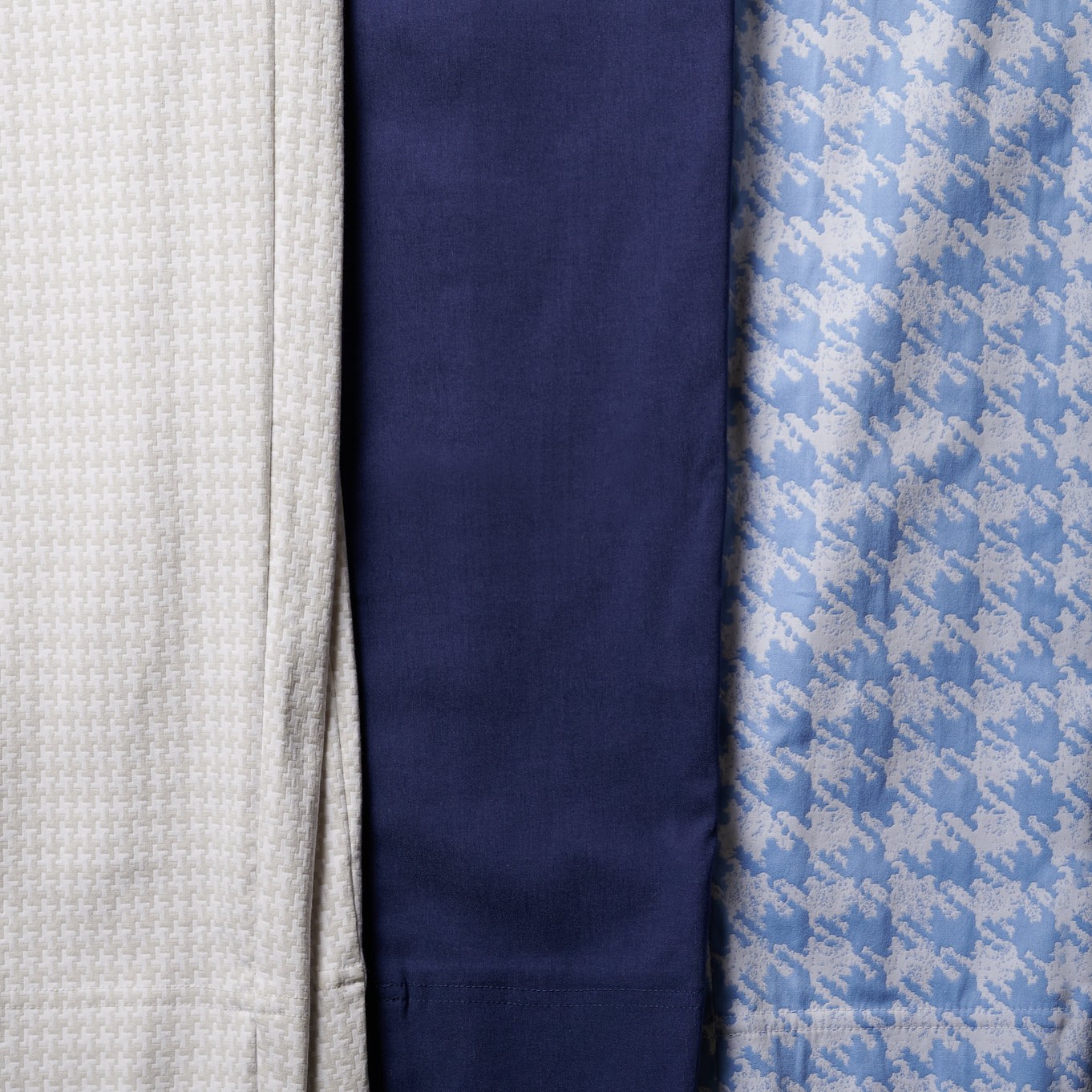 Care instructions
Robell Marie trousers should only be washed on a gentle wash at 30°, and fabric conditioners should not be used.
The trousers should not be tumble dried. Robell Marie trousers should be ironed on low heat.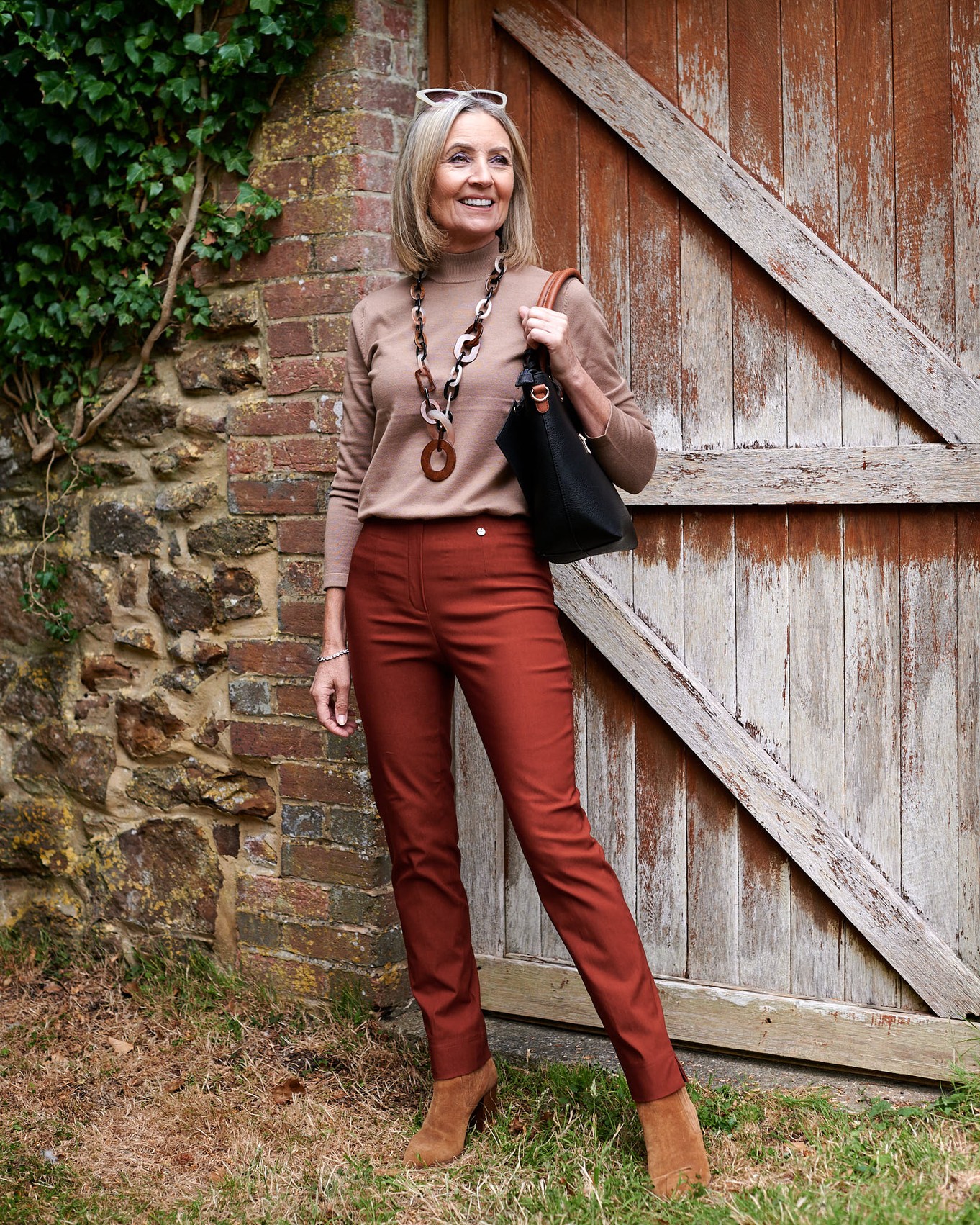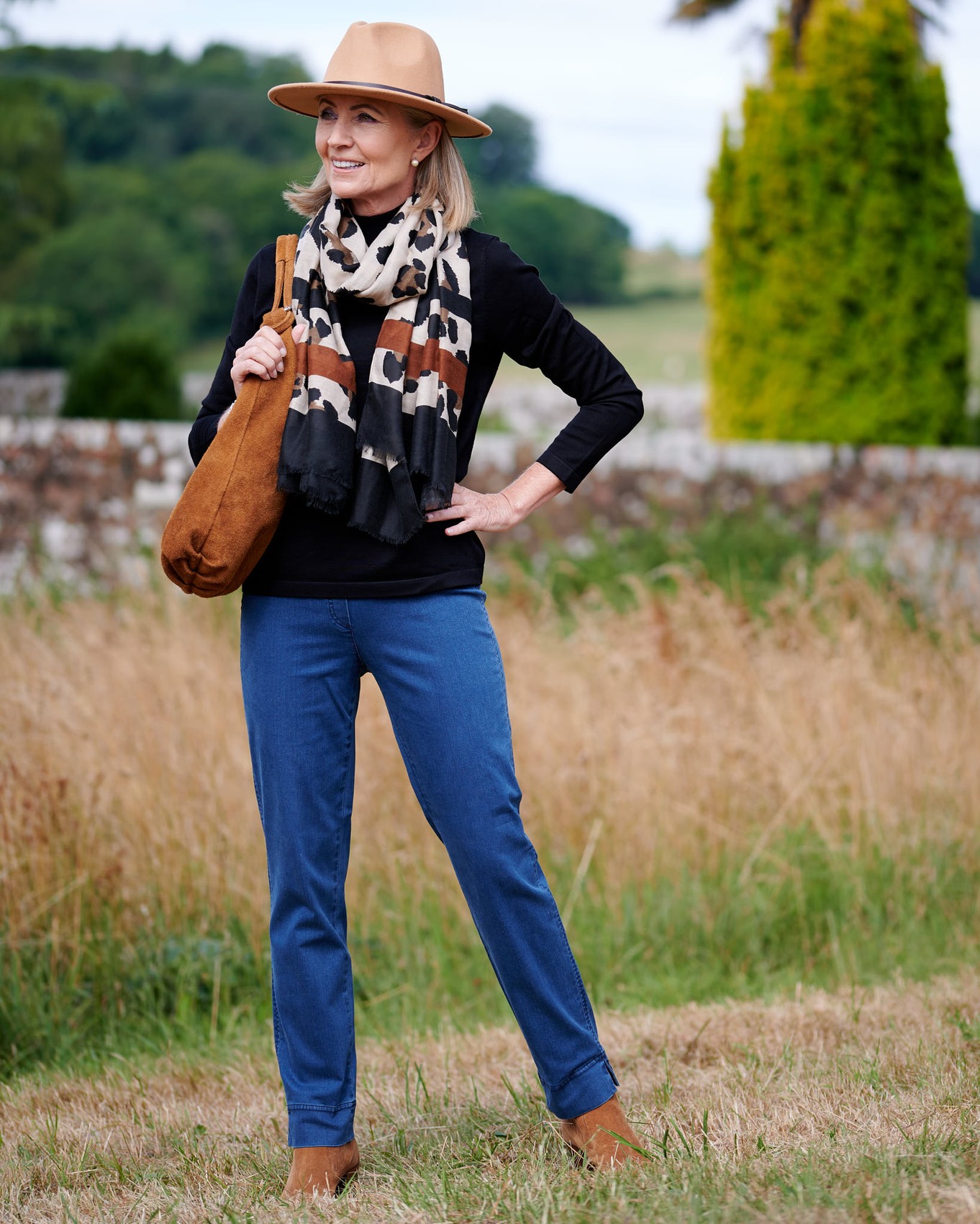 ---
Occasions to wear the style
At home
Any at-home outfit needs to be comfortable, and with the Robell Marie, you have just that. The stretchy waistband and fabrics ensure the trousers simply pull on, making them quick and easy to get ready. The Marie trousers' supreme comfort make them the perfect at-home trouser, whether you're lounging around watching TV or doing tasks around the house. The Marie trousers can be worn casually to create the perfect at-home look.
Try pairing the trousers with a soft and loose-knit for a look that'll make you feel most at home. A cosy look that'll feel just as good as it looks.
Or, try a tunic top if you're into something a little more lightweight. A tunic will help you breeze through the day in comfort and style and give you plenty of room to relax.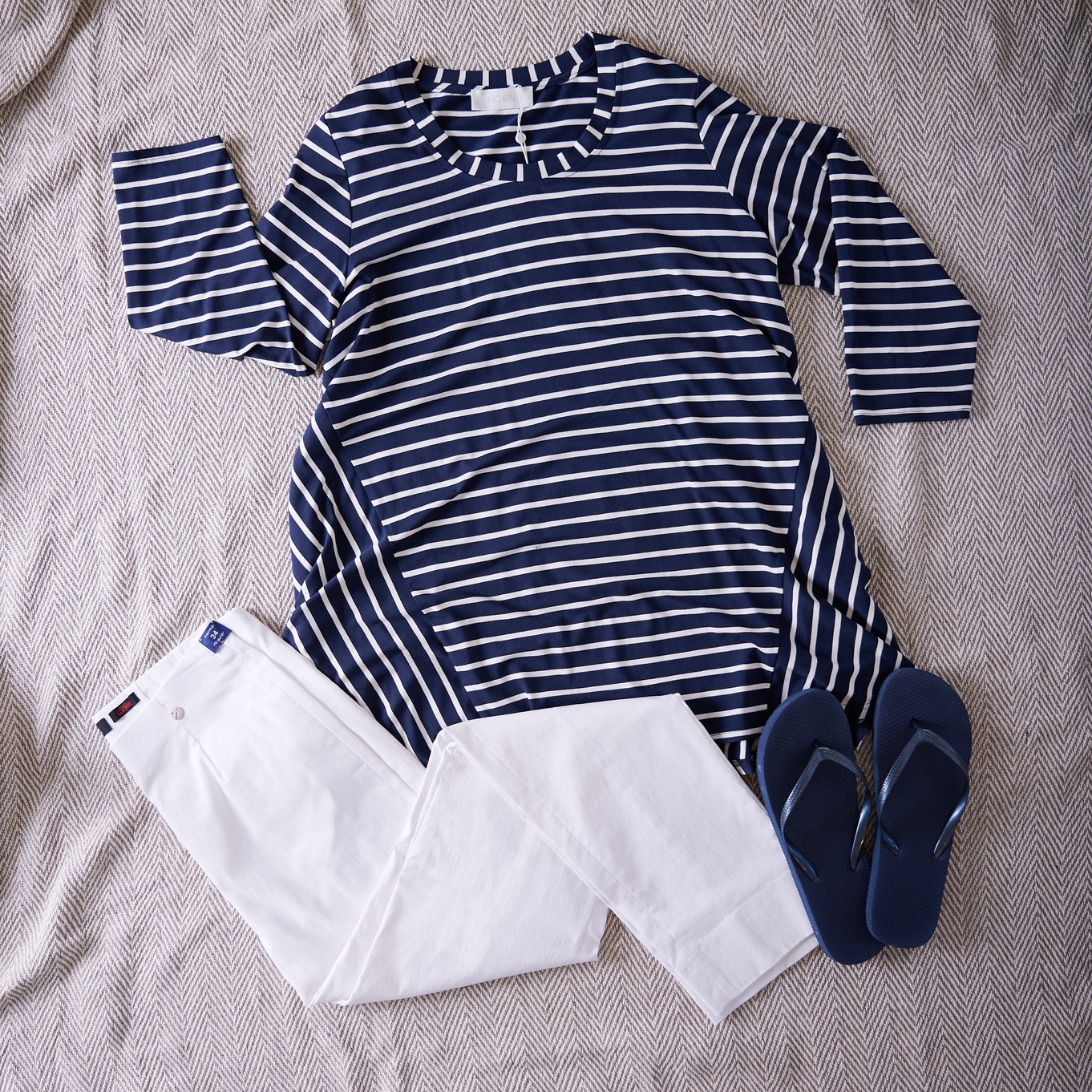 At work
We know how difficult it can be to find a work outfit that's both smart and comfortable. That's why the Robell Marie trousers' versatility is so handy.
The Robell Marie trousers offer super stretchy fabric providing all-day comfort. With a smart fit and an array of office-ready dark colours, the Marie Full-Length will look great in any retail or office environment.
Try pairing the Marie Full-Length with a tee, blazer, and a pair of pumps for a smart and polished look.
The Marie Jeans paired with a casual tee, blazer, and a pair of heels or loafers will instantly elevate your style. Giving you an office-appropriate look that can take you from work during the day to drinks at night. It really is hard to go wrong with this outfit.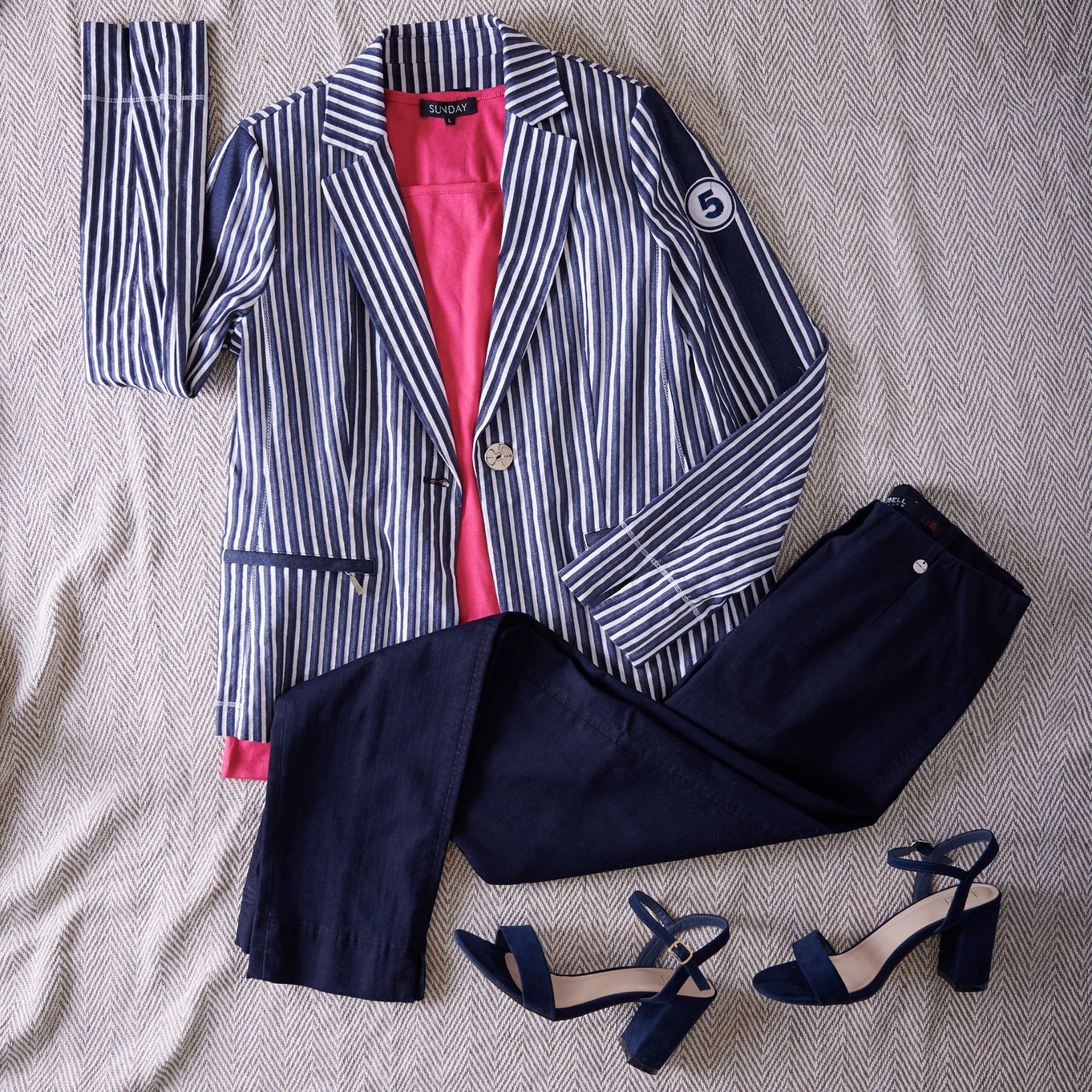 Out with friends
A night out with friends should be both elegant and fun. The Robell Marie trousers range of colours can be used to create some of your favourite going-out looks.
Try pairing a light-coloured pair of Marie Jeans with a complimentary coloured top, patterned blazer and white trainers for a classy and playful night out look. Stick to colours that complement each other for the best effect.
A night out is the perfect opportunity to try out some pattern trousers. Wear a pair of Robell Marie Houndstooth trousers with a white roll neck and some heels for a chic and sophisticated look.
A classic striped shirt will never go out of style. Pair the Robell Marie jeans for an understated look that'll suit any occasion.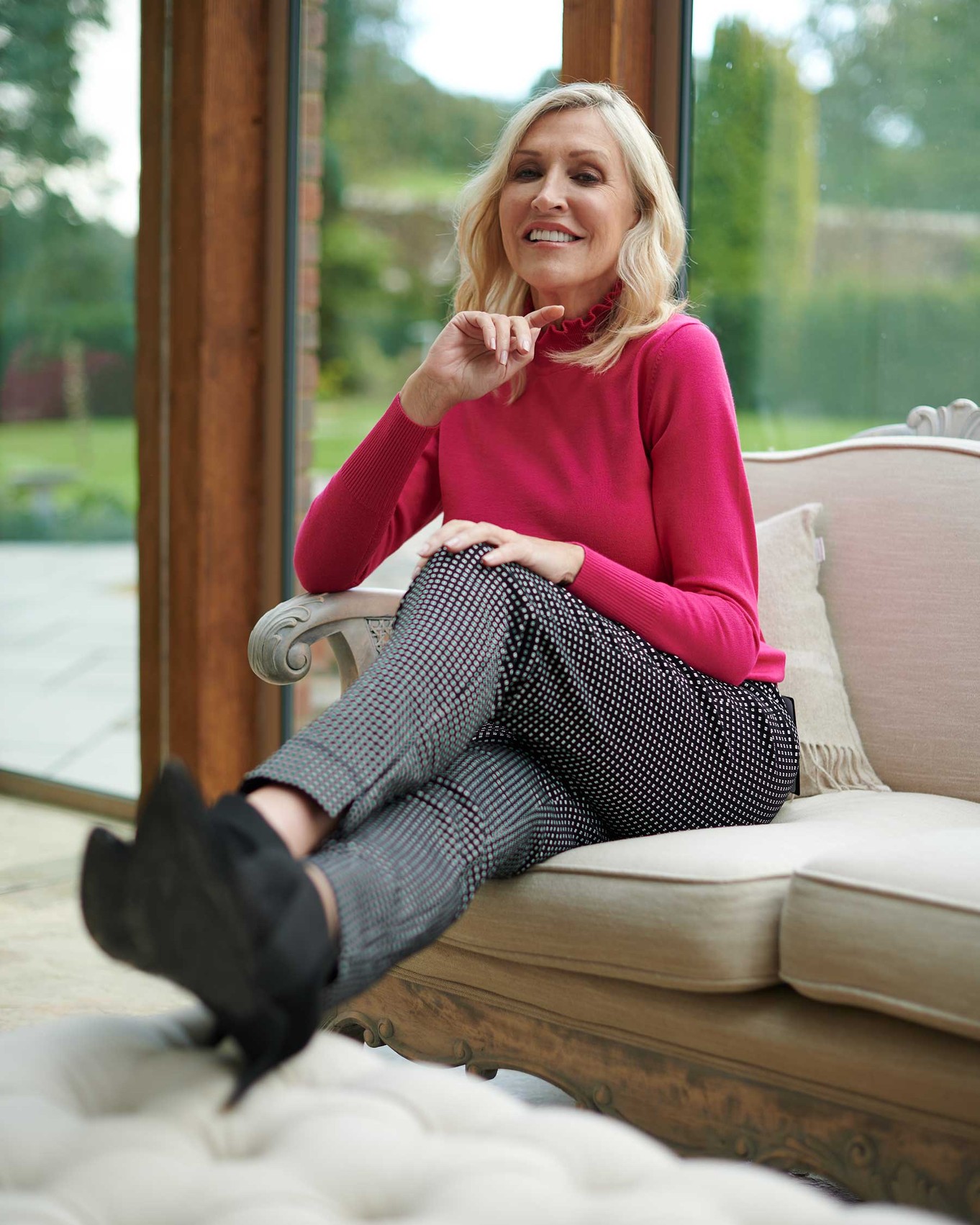 Make use of patterns with the Robell Marie. With a pair of heels and a bright coloured jumper, you've got a look that can take you to work or out for drinks.
This navy silhouette will always help you achieve a classy look. Add a denim jacket with sparkle details to add a touch of glitz to your outfit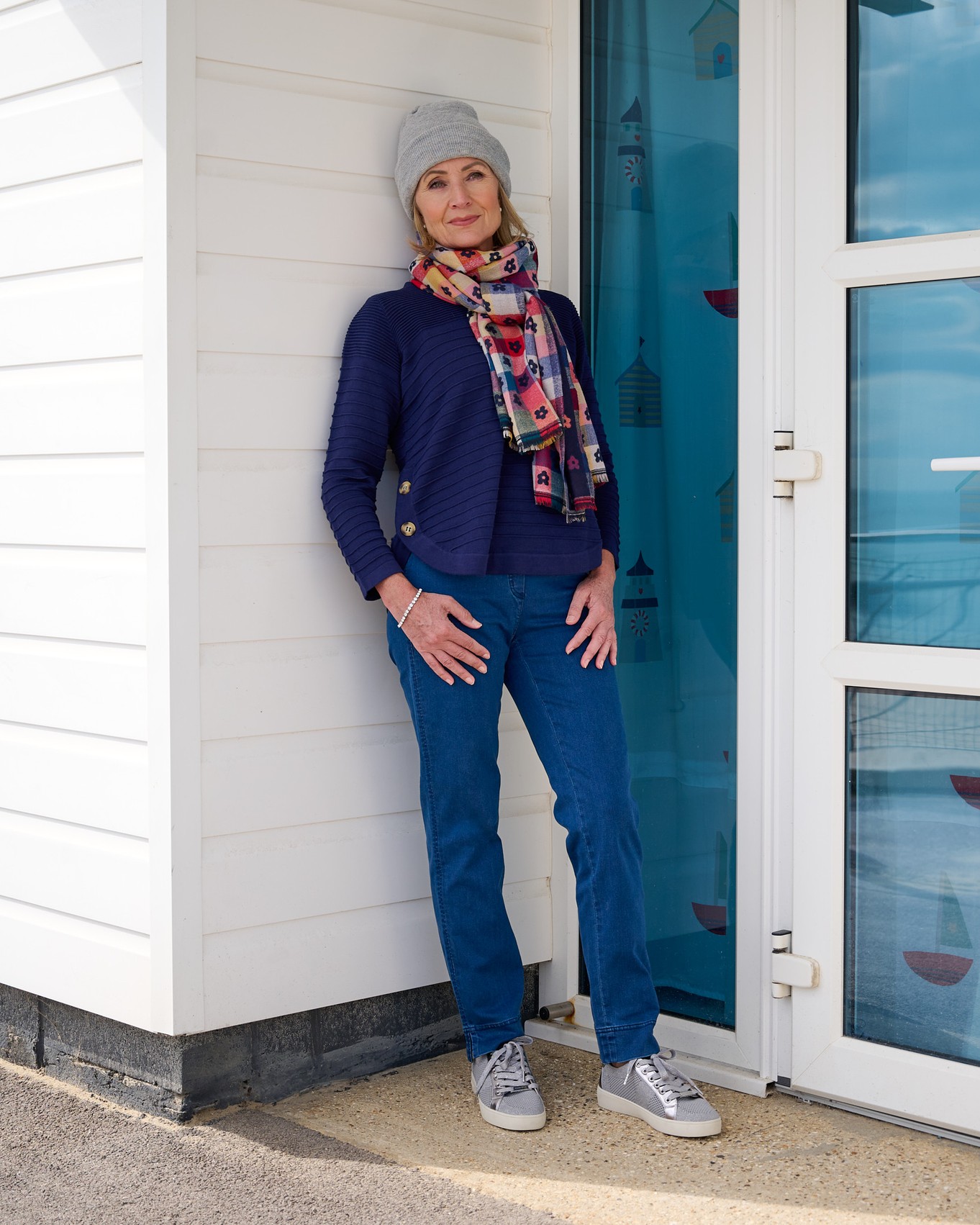 If you are in search of a fresh new look for the day, pair up the natural denim Marie jeans with a cosy sweater. Add some pumps to your outfit, an extra thick scarf to complement everything, for effortless style.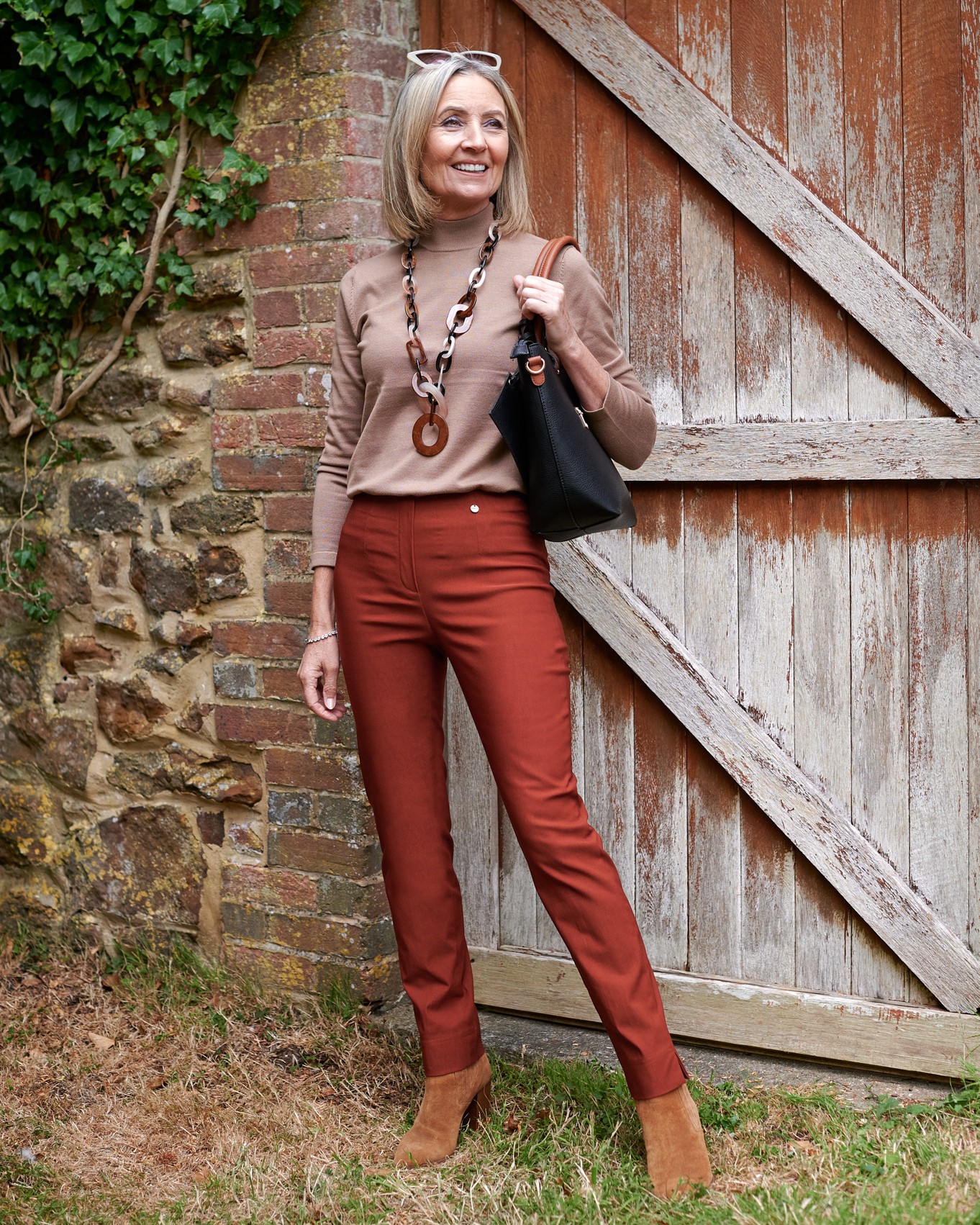 The Robell Marie fleece-lined trousers are the ideal way to stay warm throughout the season! Pair these with an autumnal roll neck and ankle boots for cosy, chic, and stylish ensemble.